Home
Search results
With its worldwide network of volunteers, the Art of Living Foundation is often able to respond swiftly to disasters anywhere in the world, providing physical and mental relief as well as material aid. Through this network, The Art of Living Foundation ha ...

Jan 7 2005

7th of Jan 2005 ...

Oct 19 2005

19th of Oct 2005 ...

Priyadarshini "Priyadarshini, is one of the children who attended the IAHV-Art of Living Child Care Centre in Nambiar Nagar village. She lost her younger sister in the Tsunami. The memory of the incident still terrifies this sensitive and impressiona ...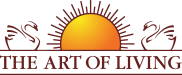 Founded in 1981 by Sri Sri Ravi Shankar,The Art of Living is an educational and humanitarian movement engaged in stress-management and service initiatives.
Read More