Case Studies
Search results
On Sunday, March 7, 2010, twenty Art of Living volunteers in Sydney joined hands with the organizers of Clean Up Australia to contribute to the nation's largest environment event – Clean Up Australia Day. A park in the area was selected and volunteers got ...

Youth leaders from the Art of Living Foundation joined the United Nation' s STAND UP TAKE ACTION Campaign in October 2008 in an effort to raise awareness of the UN Millennium Development Goals. This collective effort empowered more than two thousand stude ...

Challenge The Haiti Reforestation Project was born out of a need to rehabilitate the environmental crisis in the country. Estimates suggest that 98 percent of Haiti's forests have been cut. The Republic of Haiti is the least-developed country in the Weste ...

0 Indigenous Cows Are Protected in the Goshala  Friendly, Affectionate & Energetic Taking care of cows is rewarding and lots of fun! The indigenous cows are very affectionate, alert and friendly. They demand lots of love and attention, and love to be ...

Goshala: A Valuable Shelter 'Go' (pronounced 'gau') means cow, and 'shala' means shelter. Until recent times every village in India had a goshala. Even today every villager who can afford it, keeps at least one cow. Some have related the high suicide rate ...

Natueco farming follows the principles of eco-system networking of nature in our farming system. It is different from organic or natural farming both in philosophy and practice. It offers an alternative to the commercial, heavily chemical's technique ...

Kitchen Gardening Growing of fruits, vegetables, flowers in the available space around bungalows, galleries of flats, open terraces, windows wherever the sun light gets to plants. Sunlight is essential for the manufacturing of food in the leaves of plants ...

With the advancement of science, many alterations and changes have been introduced by the scientist in the crops and the genetic make-up of the original seed is changed. Because of this the newly developed varieties and hybrids of different seeds are susc ...

Lakshmi Taru- the medicinal tree LAKSHMI TARU  (Simarouba glauca DC; Common names: Simarouba, oil tree, paradise tree or aceituno) is an important tree species growing in the forests of Central America. It was first introduced by National Bureau of Plant ...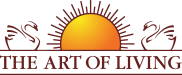 Founded in 1981 by Sri Sri Ravi Shankar,The Art of Living is an educational and humanitarian movement engaged in stress-management and service initiatives.
Read More