Peace Meditation
Search results
Norway's reaction after the tragic events of July 22nd is witnessed all around the world. The entire population, with the prime minister and royal family at the helm, has come together in deep sympathy with those affected. Hearts are opened and unimp ...

 Event Details  30 April, 4:45 pm IST -  Maha Satsang in Tundikhel, Kathamandu (Live Webcast)  1 May, 7:45 am IST- Maha Satsang in Siddhartha Rangshala, Bhairahawa  2 May, 5:45 am IST- LIVE Sudarshan Kriya with Guruji on  at Police Training Camp, Maharajg ...

We begin on the mission of building this Meditation Hall as a family, to bring peace and comfort to all those who come. This space of peace will inspire many to return to their own communities and spread the message of love, caring and compassion. By stre ...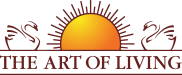 Founded in 1981 by Sri Sri Ravi Shankar,The Art of Living is an educational and humanitarian movement engaged in stress-management and service initiatives.
Read More