Question & Answers with Sri Sri Ravi Shankar

Q: Gurudev, Gurudev, when death is the ultimate truth of life, then why does one take the guidance of astrology?
Sri Sri Ravi Shankar:
Are you asking this for yourself or for somebody else? If you are asking for yourself then just become aware that all of us are going to die, for sure. The important thing is that while we live, we shall be happy and have fun in all that we do.
While man is alive, he usually gets entangled in thinking, 'Oh, what will happen to me? What if there are some difficulties tomorrow? How will I be happy?'
This urges him to acquire wealth for a sense of security. The main aim of life is to be happy and comfortable with what we have, but often the path one takes brings misery instead of happiness. This is utter foolishness.
So what does an intelligent person do? An intelligent person knows for sure that God is with them, God loves them and belongs to them, so they don't need to worry about anything. This feeling of deep faith gives them confidence. This is the secret of confidence. So they are able to do and achieve what they want.
See, if you are in the driving seat then you can turn the car in whichever direction you want, and spirituality gives you that strength to go where you want to. Hasn't this happened for you? How many of you here have experienced that whatever you wish for starts happening? (Many in the audience raise hands in agreement).
This is the magic of being in knowledge, of having tasted the nectar of the spiritual path.
What is the use of behaving like a beggar all the time? There is a saying, 'Ram jharoke baith sabka mujra le' (Meaning: Repose in the faith of the Divine and see everything as a passing event). So when the connection with the Divine happens, no matter where you are, you can achieve and get what you wish for. Whatever blessing you give starts to manifest. Many of you have had this experience. This is the great wealth of spiritual knowledge.
We have such great knowledge with us in this country but many people are not even aware of it. People go to the temple, just break a coconut, give money to the priest to perform Aarti (act of rotating the sacred lamp before the deity) and keep wondering on how to improve their life. They come back home and get stuck again in craving and aversion, criticizing others, belittling others, and getting entangled in feelings of jealousy and greed. They spend their whole life like that.
To improve your life you should find joy in spirituality. Once you find this joy, do not run away from your family responsibilities; stay at home and attend to your family responsibilities also. Balance both so that your spiritual life as well as your family life improves.
This is such beautiful knowledge and this is what we must practice also.
Q: Gurudev, What is the difference between Spirituality and Astrology?
Sri Sri Ravi Shankar:
Well, spirituality is related to the Atma (soul) and astrology is related to planets. Astrology deals with observing the movements of the planets and making calculations related to the events that are yet to happen.
The science of Vastu is related to direction, to space, while astrology is related to time. But the One beyond space and time is Mahadeva (Lord Shiva). That's why for remedying any ill-effects of Vastu or any of the astrological movement of planets, just pray to Lord Shiva. He is the Lord of all planets and He can move them to favourable positions for your benefit.
(Note: The discourse was given in Hindi. Above is a translation of the original talk.)
Q: Gurudev, Dear Gurudev, I have a very nice person as my partner. I feel that I am not good enough for my partner and I am not fulfilling the expectations kept from me. Is marriage really made in heaven? Am I being cursed with love?
Sri Sri Ravi Shankar:
You are wondering why you got married! It's a little too late for that! It is better not to spend time regretting.
Marriage is a compromise and you have to compromise. You know you have a very nice person as a partner. Just imagine what you would have done if you had had a very bad person as a partner. Now either you put the label on your partner that he or she is a bad person, or you put the label on yourself, it's the same. If you put the label on yourself you are justifying your action by saying, 'Anyways I'm a bad person so I will keep doing what I'm doing, I don't need to change'.
If you put the label 'bad' on your partner, you think he will never change. In either case it's not going to work.
I once read a small story. After death a gentleman was departing and his dog came along with him. When they got to the gate marked 'Heaven', the guard said, 'Only you can come in, you cannot bring your pet in. Your dog is not allowed'.
The man said, 'The dog has been so loyal to me, how can I leave him'.
The guard said, 'In heaven dogs have no entry'.
The man felt committed to the dog so he didn't enter heaven and went further. Then they came to a gate with a board saying 'Hell' where they welcomed him. He asked if he could bring his dog with him and they said yes. He went in and the place was really heaven.
He thought, if this is heaven then what was that other gate? He was told that was hell! It was only to test and filter people to see whether they give up their commitment and not care for others, or they care for those who they are committed to.
'That is real hell and this is heaven. You have kept your commitment and so you are here'.
Do not think you are a bad person, change yourself. Why can't you change yourself? Give up little things for the sake of your partner. I am not telling you to give up all the time, but at least sometimes. Then you will not label yourself as a bad person. Do you see what I'm saying?
If sometimes without your own knowledge some words come out of your mouth, or if you behave differently, don't sit and regret. Just see it's a dream and move forward.
That's why you should live in the moment with commitment, not just live in the moment.
Q: Gurudev, I'm a teacher of a junior high school. 15 year old girls say we might die tomorrow so we have to enjoy now. So they say alcohol and sex is important. They don't take care of themselves. What should I do?
Sri Sri Ravi Shankar:
This is misplaced knowledge. When anyways you are going to die, why do you have to drink and spoil your health. When anyways you are going to die, why do you have to have sex. Relax, anyways you will die. You can talk the other way around as well.
When kids want to do what they want they will come up with any excuse, any knowledge. Anything they will use as an excuse. You have to educate them. Tell them to forget about all that, they are not going to die tomorrow. They are going to live and they don't want you to live with sickness. Parents have to educate them.
Bring them here. It's become difficult all over the world with children getting into sex, drugs, and alcohol. It's a big challenge. Everyday so many mothers and fathers come and cry to me about how their children are going astray because of bad company. Maybe we should have our own schools everywhere.
As parents you must see that your kids have proper company. Invite all the friends of your kids home and talk some good sense to them. Friends of your kids will listen more to you than your own children, so become a good uncle or aunt. Tell them nice stories, play games together, get them engaged in some service activity. Parents must do all this.
Q: Gurudev, Dear Gurudev, will the world financial crisis soon be over? Will global corruption diminish and will our dream of a new world become reality?
Sri Sri Ravi Shankar:
Yes, when you become active all this is possible.
India had the same problem for last 10 years, scam after scam after scam, and corruption hit the ceiling, rather went beyond the ceiling. People thought change is not possible and this will continue. Many of our people, Art of Living volunteers, they worked very hard to bring change. (A bee comes in from the window and Gurudev says, 'It's okay, let him stay. Oh, it's gone. It's a little too early for him to attend sessions, next lifetime or a couple of lifetimes later it will come to our session'.)
Thousands of our volunteers in India went door to door and did the Happiness Survey and asked people to wake up and vote. All our Swamis participate in Vote For Better India, It is a huge campaign.
Today there is such a big change and a stable government has come. A government which can take decisions. In the previous government they made a council in each department with 5-7 ministers in every department being decision makers, and so if they make any wrong decision no one person will be held responsible for it. They took group decisions. To cover up corruption they made groups of people ministers in every department to take decisions and nobody took decisions. The country was in paralysis. From 10 percent industrial growth, India went down to - 2.5 percent. Poor people were suffering.
It was the good work of volunteers that increased awareness in people, though we never said which party they should vote. I thought it is not ethical for me to say that, so I remained completely apolitical, but for me it was like walking on a razors edge.
I cannot say which party they should vote for, but I have to tell people to bring a change. It's not an easy job, not at all because if we say vote for this party or that party you become political, you become one among them. I never want to be that because we have our place, we have to inspire people. We are for everybody.
I have always said that I'm for everyone. Not one party or one ideology in the world; not one race, religion or community. I would go even further to say I don't belong to one nation, I belong to the whole world.
Whenever you feel that in your country corruption is a problem like in Greece, Italy and many European countries, all that you need to do is work together with everybody and make people understand. This can only happen when human values come up. Without a rise in human values, without a rise in consciousness this problem is not going to get solved.
In South America violence has become an issue. Argentina lost in soccer and there was street violence. My dear, it's only a game! How does it matter who wins. Games are to enjoy whether you lose or win. If you take game as a war or contention then you have to bring the police into the celebrations. So many people got hurt.
This happens even here in Germany. Whenever games happen people hit each other; they get violent. This is simply lack of human values. I say you should have this attitude: Either I win or I make others win. Then you are always winning.
When you play a game with a 5 year old boy or girl, or with your kids, do you always win? Is there joy in winning over your children? No, you get happiness when you give up and make them win. They are happy, you are happy. You should have the same broad mindedness all the time. Then you will say, 'This time I make you win, next time I will win'. Then it's a win-win situation and in either case you are happy. This should be the attitude in games.
Today we have made games like war like and wars like games. War has become a game.
We are having a conference at FIFA (International Federation of Football Association) in September. I am addressing them. Somebody today asked me, 'Now that Federation of Football is under lot of scams and some corruption charges, what is your take on it?'
I said , 'That's good, that's why I am going' (laughter from the audience).
Some told me not to go there because there is corruption. A doctor's job is where there are sick people. Similarly, there is no job for me to do if FIFA was free from corruption; there would be no need for me to go there and talk.
We don't need an ethics conference in a place where there is already lot of ethics. We need to bring ethics to places where you find it is eroding.
A doctor has no job in a burial ground, or in a place where everybody is healthy. His job is there when people could be made healthy.
We all have that job to do. We all must reach out to people, and the best way to do it is through the Happiness Survey. Nobody ever asks another if they are happy, what their problem is. That is why people are getting into depression.
40 percent of Europe is suffering from depression. It's a huge number.
A few of you join together and go to all your neighbours with the Happiness Survey form. Knock on the door and say we have come to do a survey and want just two minutes of your time. Ask them if they are happy. If they are not happy then ask, 'Are you not happy all the time, most of the time or sometime'. And if they are not happy what are the reasons: financial, relationship or health. If it is anything else, note it down. Do the survey, and ask them how we can help.
Nobody objects to a survey. If one or two do object never mind, move on.
Many people have said that for the first time somebody has come and asked me if I am happy, and what do I need to be happy. That care and concern, that itself will make many people feel better. Their life becomes better. This is needed. We all have to do some such work. Do you agree? Yes!
Q: Gurudev, Can you please speak about the significance of Bhagavad Gita in our day-to-day life.
Sri Sri Ravi Shankar:
You can analyze your mind, your intellect, and your whole system to see whether it is Sattvik, Rajasik or Tamasik. This knowledge is from the Bhagavad Gita.
Bhagavad Gita gives you that much needed bridge between the inner (world) and the outer (world): How you can be successful in the world and how you can be successful in this knowledge of the self as well. It has all that one needs at all the different times of life.
Bhagavad Gita starts from Vishaada Yoga, which means the Yoga of Regret. Many people are stuck there (in feelings of regretful). There are 18 steps in everybody's life, and you can see where you are stuck (with the help of the Bhagavad Gita). If you're stuck in regret, that's when the Guru comes and say, 'Come on, wake up! Drop the regret'.
Arjuna was talking like an intelligent and clever person, one who knows it all. The first thing Lord Krishna tells him is, 'You speak like someone who knows everything but when I see you, you look like a wreck.' That's how he wakes him up from that state of remorse, sadness and depression, and then he pushes him step by step into knowing the knowledge, and then instills action.
The Bhagavad Gita is not just for one person sometime in the past. It applies to everyone's lives. So you first start with uplifting yourself, and then what do you do? You do Karma Yoga, you do action. Then you don't just get stuck in action, you move on to knowledge, and from knowledge you go to meditation (dhyana yoga), and then you go beyond, i.e., love and devotion.
All aspects of live has been attended there, including food: what is sattvik food, what is rajasik food, and what is tamasik food. What are the kind of qualities; there are divine qualities and demonic qualities. There is a one whole chapter on divine qualities and demonic qualities.
First he speaks of the divine qualities, and then he says, 'Now listen to me on the demonic qualities'.
He says, 'Mind you, you already have good qualities. That is why you are even listening to this.'
Krishna uplifts Arjuna at every position, encourages him and helps him to come out of his stupidity. In the whole Gita he said only once, 'You talk like a scholar, someone who knows it all, but look at you! You're shivering. Your talk and your behavior doesn't match'. This is the only one time that he gives Arjuna a big hit, but later on he only keep uplifting him and tells him, 'You are great.' He pulls up the greatness in him. That is where the master pull him up step by step.
Arjuna also had lots of doubts and he asked so many questions. He tell Krishna, 'I know that nobody else can answer these questions. Krishna, only you can answer my questions. I am loaded with this one big questions: that of the mind. This mind is so difficult to control, it is like the wind. I cannot keep my mind still'.
Arjuna had all the difficulties that you have. Any difficulty that anybody can have at any point of time, Arjuna has put forward all those difficulties.
He says, 'I cannot control my emotions. I cannot control my mind, what do I do?'
Then he tells him, 'I know it is difficult but it is not impossible. Take this step and this step. So step by step Krishna leads Arjuna into a position where he feels complete.
Q: Gurudev, Dear Gurudev, please tell us which is the best place to put our heads when we sleep (North, South, East or West).
Sri Sri Ravi Shankar:
Put your head on the pillow! (laughter)
North has a magnetic pole, so if you put your head in the north and sleep north-south then the magnetic current that flows from north to south passes through your head to your toes. It can be tiring and drain the energy a little bit. This is an ancient thought.
You always sleep east-west so that you cut the magnetic field and let it pass through your whole body horizontally and not through the nervous system. That is a very minor issue, nothing major. It has only to do with the magnetic current.
Q: Gurudev, Dear Gurudev, is it better for couples to come to the course together or each for him or herself?
Sri Sri Ravi Shankar:
Sometimes you come together, sometimes you come separately. Even if you come here together, sit in different corners and do your own meditation. Don't watch each other and see what the other is doing. They are sitting and meditating and you are thinking, 'Is my wife here?'
It depends on you. Sometimes if both of you want to have your own space, that is your decision. And if you want to come together and enjoy it together, again your decision. Both are okay.
Q: Gurudev, Dearest Gurudev, what to do when suddenly one experiences a state of emptiness? What to do when all meanings fade away? Please bless me!
Sri Sri Ravi Shankar:
Yes, bless you! All these feelings and emotions come and go. Sometimes you feel so dry like everything has disappeared. All your good feelings: love, dedication suddenly go away; but suddenly they appear too. So these are just passing phases in life, just keep moving on.
Q: Gurudev, I'm confused as to why in the Vedic books there is mantra for success in gambling when Lord Krishna forbids gambling in the Bhagavad Gita?
Sri Sri Ravi Shankar:
The ancient thought was that a king should know everything, even how to steal. So a prince, before he becomes a king, he was trained how to become a thief and steal, so that tomorrow when he becomes a king he understands a thief also.
So all this good, bad, all types of knowledge is present in the Vedas. It is so that people understand everything and everybody.
To understand criminals you have to know their psychology and that is what they have said about. It's not that you should do it or practise it.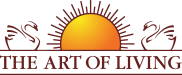 Founded in 1981 by Sri Sri Ravi Shankar,The Art of Living is an educational and humanitarian movement engaged in stress-management and service initiatives.
Read More