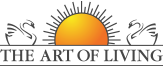 Guru Purnima 2017
Why July?
This piece was written by an Art of Living faculty who has served extensively in Sri Lanka.
1982 - 83 was a year I liked the most as a school going kid in Chennai, Tamil Nadu. That year we had lots of holidays on and off. It came to be called as `Sri Lanka holidays` amongst us kids. And all we knew at that time was that some problem had happened and schools were asked to be closed suddenly for indefinite periods. Holidays are any kids dream come true, especially when they come unannounced! I would feel nice missing that Maths class while regretting the joy I got from my French teacher's accent and tone.
One day I was told that our 'Sri Lanka holidays' occurred due to the frequent student and public protests against the alleged atrocities on the Tamils in Sri Lanka. It did not mean much to me then. Between July 25th and 31st 1983, news and horrific pictures of the raging riots that broke out in Sri Lanka were flashed and ever since some people remember it as 'Black July'. And Tamil Nadu was aflame, seething in anger and crying with compassion for the people of that island-nation, just as many other countries.
Little did I realize that 21 years later I would be in the heat, heart and happenings of Sri Lanka. To see, to help and to have a firsthand direct experience of the Tsunami trauma, the deadly final civil war of the subcontinent between the Liberation Tigers of Tamil Eelam (LTTE) and the Government of Sri Lanka and thereafter the Post-war scenario. And most importantly, the conflict resolution and the post-conflict reconciliation initiatives lead by the founder of The Art of Living, Gurudev Sri Sri Ravi Shankarji. I now feel that somewhere I was being prepared in my childhood to go and serve in that country. Call it karma or dharma (duty). You have to do what you have to do!
In 2004, it was my Guru - Sri Sri Ravi Shankarji's, noble instruction to me to serve in Sri Lanka. Without batting an eyelid and within 12 hours, I packed and head straight to that country, without ever recollecting the 'Sri Lanka holidays' that I had had in my childhood in Chennai!
July has become a significant month for many reasons. Why July?
And I wish to recollect this date today once again on the occasion of Guru Purnima, which is being celebrated on July 31st this year. A time when we once again pay tribute to the spiritual Master, while we review and renew ourselves in the enlightening wisdom of the Guru, celebrating the mystic and uplifting our consciousness, taking refuge under the wide and vast umbrella of the Guru.
The deep sunny morning of July 31st 2006 in Jaffna (northern District of Sri Lanka) was very different for me. I was returning back to my refugee-like dwelling, after teaching the trauma and stress-relief workshop to a group of depressed people, who only needed more and much more of Gurudev's breathing techniques for relaxation. On that day I was told that people were quietly and reluctantly commemorating 'Black July' under the watchful eyes of the Sri Lankan Army, remembering their near and dear ones lost in the notorious July 1983 riots. My memory jogged back to my school days and I now realized the deep significance of those 'Sri Lanka holidays'.
An eerie and death-like silence had enveloped the streets. I suddenly felt thirsty and tired and not a shop was open to sell their famous thirst-quenching cream soda. As I crossed an army check-point and turned into a by-lane, two people suddenly rushed to my side and asked me to quietly follow them. Small sharp knives were staring at me from their hands, waiting to either poke, scratch or simply keep off me. Perhaps they were waiting for their holders' command. I started taking my attention to the breath and chose to respond than react. I asked them in Tamil, "How can I help you?" They replied, "In many ways. Just keep quiet and follow us." A van came by and I was bundled into it like a sack of freshly harvested paddy of Jaffna. That regions' agricultural richness, especially rice grains, are well digested by a large majority of the country's population. By now I was blind folded inside the van.
In a few minutes I was asked to get off the van and two people shook me vigorously for a few seconds as though they were separating the rice grain from the chaff. Perhaps they were doing it to see if I dropped a few knives! They took me down a flight of winding stairs and kind of officially announced to me that I was 'kidnapped' now. Little did they realize that the best of Tamil movies come from Chennai and that I grew up watching Jayalalithaa and MGR fight off the heavily make-upped villains. I was then ushered into a room that seemed like an underground bunker. I could hear one man scream in Tamil saying, "Begin the interrogation." While another asked, "Should we cane him?"  "Yes," said one of them. The interrogation began while one of them said he will go upstairs and get the cane. Meanwhile, one man kicked me hard with his leg.
Just then I heard another man walk into that room and ask in a gruff voice "Who is this fellow?" One of them replied "He says he is from some Art of Living...something like that." The man screamed back at them saying "Leave him right now. He belongs to Jesus." Some of them laughed. And a heated argument broke between the six men in the room. The man who had just entered the room and ordered my release was called Michael by all the others. He repeatedly told the others "You don't know….The Art of Living founder is like Jesus …I have seen his picture…do not harm this fellow…don't do anything to him. Leave him." In ten minutes I was released, blind folded though and dropped off at the same point they picked me up. My brush with 'being kidnapped' was over. Thereafter I just let-go of that incident and moved on.
Till date, I had not revealed this incident to anyone. And I have immense gratitude for my Guru for saving me in that 'July' situation and on so many other challenging moments during the civil war days in Sri Lanka.
Three years later in May 2009, the deadly civil war between the LTTE and the Government of Sri Lanka had concluded and several lakh people were rendered refugees. In July of that year, the Government permitted us to offer our trauma relief-workshops to all the refugees in the camps. Coincidentally it was July 31st and I walked in to the camp to see 500 former LTTE cadres (captured in the war) seated in rows and columns waiting to receive the relaxation techniques crafted by Gurudev Sri Sri Ravi Shankarji.
The session concluded and people shared their deep relaxing and life-changing experiences. I was about to leave the venue when a man on crutches approached me and said, "Please forgive me." I asked, "Why? What happened?" He said, "I was one of the persons who had kidnapped you in Jaffna. I lost a leg in the war, and this was the very same leg that kicked you." He continued sobbing. "And you have come to give us relief in spite of what I did to you. I want to meet your Master. He must be Jesus!" he said.
I replied, "Sure, you will meet him don't worry. And where is Michael?" Michael was the name of the man who had secured my release in the Jaffna incident. The man said, "Michael was just released from the camp today and he left for Colombo as there were no terrorism charges against him." That weekend on my return to Colombo, I tried tracing Michael to thank him. The search seemed futile. Three weeks later I was told he flew out of the country.
This Guru Purnima I wish to reiterate the fact once again that the Guru Tattwa (principle) can manifest through any name, form, time, space and circumstance for the faithful. And why July? I had a lot more to learn, experience and reflect upon at every Guru Purnima.
Drops of Inspiration
A Devotee is Rare to Find
Gurudev speaks on what makes a devotee special
Learn More
Role of the Guru
Who is a Guru? And why do you need one?
Explore Now
A Note from a Seeker
A seeker's note to another seeker
Read more
Stumbling into Infinity
Michael Fischman speaks about his spiritual journey
Know More
Reminiscing Gurudev's Childhood
Take a walk down Gurudev's childhood with his sister
Recap Now
Seed of Infinity
A fresh look at the timeless wisdom of Gurudev
Discover More