By Elizabeth Herman | Posted: May 01, 2018
The ancient tradition of Ayurvedic medicine contains a rich array of treatments. The following listing brings the natural healing of the ages into the contemporary world. Many of these effective therapies can be found in the US and other countries, at Ayurvedic hospitals, clinics and health spas.
Abhyanga
A full-body Ayurvedic massage with light rhythmic strokes using special herbal oil, which is recommended for relaxation. Facilitates increased circulation, especially to nerve endings, toning of the muscles, calming of the nerves, improved elimination of impurities from the body, softer, smoother skin, and increased levels of stamina.
Uzhichil
An Ayurvedic therapy of deep tissue massage, which is highly recommended for improving blood circulation. It also helps in softening and toning the skin, increasing blood circulation, reducing the pressure on the heart. It is also quite successful for the treatment of
nervous disorders

anxiety

hypertension

mental stress

headache

travel stress
Pizhichil
The whole body is bathed in streams of lukewarm medicated oil in rhythmic movements, alongside soft massage, both of which are very effective for relaxation of joint stiffness and pain. This ayurvedic therapy is recommended for:
arthritis and osteoarthritis

hypertension

paralysis and asthma

improved blood circulation

strengthened muscles

enhanced purity of the skin

detoxifying and rejuvenating the body

sustaining overall physical and mental health
Facial

Marma
This technique increases stimulation and helps in the nourishment of vital spots on the cranium.
Mukhalepa
Mukhalepa is an Ayurvedic skin care therapy that offers a euphoric combination of fragrant oils, freshly ground herbs, fruits, coconut extract and saffron, coupled with massage techniques for relaxation and a glowing, supple skin. This therapy improves skin tone as well as prevents and eliminates:
signs of skin aging

wrinkles

pigmentation

sunburns and acne
Snehapana
Snehapana is the main purva karma (pre) procedure of internal detoxification, called shodhan therapy. Literally, the Sanskrit word snehapana means to oleate or to smoothen.
Snehapana causes the liquefaction, displacement, softening and smoothening of vitiated doshas (stagnated metabolic wastes) and their elimination.
Swedana

(Sweat Therapy)
A therapeutic process of inducing sweat with the help of medicated steam. It's a procedure done before detox therapy that produces several benefits:
Helps in removing accumulated toxins from the body

Improves blood circulation

Reduces stiffness of joints, muscles etc.

Improves skin texture

Reduces stress

Brings about a sense of relaxation
Nasya
A therapeutic procedure using medicines that are administered systematically through the nostrils. It often results in great relief for multiple diseases.
Virechana
A detoxification procedure to eliminate toxins that cause circulatory disorders, in which toxins related to the abdomen and pelvis are removed.
Paada Abhyanga (Foot Massage)
This ayurvedic therapy massage helps to strengthen the nerves in the feet, which in turn restores health to many parts of the body. The energy points are massaged, which gives balance to your doshas. This treatment has several positive effects:
provides relaxation

increases blood circulation

relaxes the muscles

nourishes optic nerve and is therefore good for vision
Talapothichil (Shirolepa)
In this treatment, medicinal pastes are applied on the entire scalp. This treatment is renowned for its ability to heal problems related to the head and neck regions:
certain psychosomatic diseases

arthritis

headache

mental illness

hypertension

sinusitis and others
It also helps in removing accumulated toxins from the body, improves blood circulation, reduces stiffness of joints, muscles, etc., improves skin texture, reduces stress and brings about a sense of relaxation.
Shirovasti
This is a very effective treatment with medicated oils that's applied on the head for treating various ailments of the neck and head. A fixture is fitted on the head and tied with a belt. Medicated oil is then poured inside this and kept for a specific period. This process nourishes and rejuvenates the nerves in the region above the neck and helps cure many nervous system disorders and those of the eye, ear and nose. It is also very effective in various types of chronic headaches like migraines.
Udwartana
Udwartana is a therapeutic full body massage with herbal powder (choorna) instead of oil, which helps to tone the body. It's a powerful detoxifying treatment of the lymphatic and circulatory systems. This treatment is highly recommended as it helps to stimulate blood flow, revitalize and restore the body, thus preserving strength, improving skin texture and complexion, and increasing natural flexibility. It is also effective for skin conditions and highly beneficial for weight loss.
Pinda Sweda

- Including three different types:
Patra Pinda Sweda

(PPS)
A complete body massage, using medicated lozenges (potli), that helps to increase blood circulation along with healing stiff and injured body parts. It's a cardinal treatment for diseases affecting the nervous system. It helps in strengthening muscles as well as nerves.
Sashtika Shali Pinda Sweda (SSPS)
A whole body massage using warm pellets containing freshly prepared, rare quality rice in milk. This allows the body to sweat, which in turn helps in removing toxins. It's a cardinal treatment for diseases affecting the nervous system. It helps in strengthening muscles as well as nerves.
Choorna Pinda Sweda

(CPS)
A bolus (potli) of heated choorna along with medicated herbs are tied in a muslin bag, dipped in lukewarm oil and lightly massaged on the body, inducing sweat. It helps to reduce the blockages in arteries, veins, nerves and increases the circulation to the respective parts. Very beneficial in Ama conditions.
A few years ago, people had to travel to India to get these wonderful treatments. But fortunately now, these are being offered at some places in the USA too. Shankara Ayurveda Spa situated in the pristine lap of Mother Nature, provides the most authentic ayurveda treatments using all natural and organic oils and herbs. Try them out and feel complete transcendence in your body, mind and spirit!
This content is not intended to be a substitute for professional medical advice, diagnosis or treatment. Always seek the advice of your physician or another qualified health provider with any questions you may have regarding a medical condition.
By Elizabeth Herman -PhD in English, with concentrations in Rhetoric and Composition, and Literature, she offers writing support to clients, teaches locally, and lives in Boone, NC. With a longtime keen interest in Yoga and Ayurveda, she recently completed a 200-hour yoga teacher training with Sri Sri School of Yoga.  
OUR FLAGSHIP COURSE
The Happiness Program
Don't settle for Happy-ISH
Popular Lifestyle Articles
free e-course
Yoga for Beginners
Yoga Pose Sequences
Breathing Exercises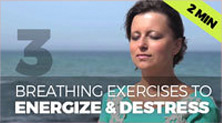 Guided Meditations