Introductory Programs
Search results
Website Section:  Experiences Waves of Happiness Thu, 01/06/2011 <p><iframe src="http://www.facebook.com/plugins/like.php?href=http%3A%2F%2Fwww.artofliving.org%2Fsri-sri-talks-meditation&amp;send=true&amp;layout=standard&amp;widt ...

Website Section:  Sri Sri on Meditation Sahaj Samadhi Thu, 01/06/2011 Location Information:     Sao Paulo Brazil Social:  ...

Sri Sri Tango: A new Art of Living workshop for the family Marco Di Giano is travelling worldwide to deliver a new way to experience yoga and meditation. In a new workshop called Sri Sri Tango, the magic of the Argentinean tango is bringing the whole fami ...

A Class in Progress A Class in Progress Practising the Bellows Breath Practising the Bellows Breath Smiles All Around Smiles All Around Joyous Celebration Joyous Celebration Glimpses of the Local Culture Glimpses of the Local Culture For the first time in ...

Website Section:  Sri Sri Tango Case Study Wisdom Location Information:     Badakhshan province Afghanistan Social:  ...

"As an engineer I need to be both analytical and creative. Mental clarity and stamina are also essential. The workshop enhances these abilities. An additional plus is a better sense of well-being and growing joy." William Hayden NASA Senior Syst ...

I am a compositing artist. YES!+ course helped me increase my confidence level drastically I, increased my focus and concentration while working,It has also increased my ability to think creatively.And my stress levels have really gone down. I work in the ...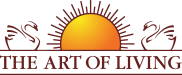 Founded in 1981 by Sri Sri Ravi Shankar,The Art of Living is an educational and humanitarian movement engaged in stress-management and service initiatives.
Read More