Part 1 Case Study
Search results
A Class in Progress A Class in Progress Practising the Bellows Breath Practising the Bellows Breath Smiles All Around Smiles All Around Joyous Celebration Joyous Celebration Glimpses of the Local Culture Glimpses of the Local Culture For the first time in ...

Artists meditate and create new colors of ideas on their pallete The Art of Living has been promoting art and culture through its various events. In January 2010, Antarnaad, the musical symphony in Pune, several artists created a symphony of expressions o ...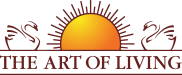 Founded in 1981 by Sri Sri Ravi Shankar,The Art of Living is an educational and humanitarian movement engaged in stress-management and service initiatives.
Read More