Performance and Leadership
Search results
Meditation gives you a happy mind to work better You are able to present creative solutions to challenges when you meditate If you are a woman entrepreneur looking for more success and better results, here's a secret tool that will help you get there ...

Meditate and find yourself stringing beautiful sentences You stare at the blank paper. Either nothing comes to the mind or there's a traffic jam of thoughts and you just don't know how to begin! Or sometimes you know what to write but the right words may ...

Meditation acts like the famous switch off-switch on technique that players often use to calm themselves Cricket is more than just the bat and field. There is a strong spirit that says, 'WE WILL WIN THE TROPHY AT THE END OF IT.' There is a burning desire ...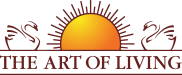 Founded in 1981 by Sri Sri Ravi Shankar,The Art of Living is an educational and humanitarian movement engaged in stress-management and service initiatives.
Read More