On Monday morning, October 2nd, Americans woke up to horrific news: At least 58 people were killed and more than 500 injured by a gunman in Las Vegas.
Are these statistics of gun violence true? I hope not.
Over the past decade, the United States has endured reading a number of heart-breaking news reports on gun violence in schools, universities, barber shops, movie theaters, shopping malls, workplaces, airports and now in music concerts leaving people devastated at the loss of innocent lives. Studies say mass shootings are becoming more frequent and deadly. Every year in the United States, there are about 30,000 people killed by guns leaving our nation in ever growing fear and anxiety.
Although America's unique relationship to guns sits at the forefront of the national psyche, gun culture in the US is often seen as an outlier globally, says a CNN report. There are more public mass shootings in America than in any other country in the world. These statistics are so alarming. Another study shows that there are more stores selling guns than groceries.
We must Prevent This – Let Us Make Some Noise for Peace
We are all struggling to make sense of an unspeakable tragedy and to find our own way to find solace and to comfort the families and community that were shattered by this incomprehensible violence. Gun violence is a growing problem in our schools and in our communities; it is time we take the steps and actions necessary in order to reduce the number of tragedies related to gun violence. As a nation, we should not have to endure gun violence in our schools and in our communities. We need to come together to develop more accessible mental health treatments, as well as form gun prevention campaigns in our communities, and finally, develop a system of sensible gun laws that will contribute to the prevention of future gun violence.
Let Us Come Together To Help People Heal
Acts of terror and violence cause the mind to suffer from trauma – of family and friends lost, peace shattered and normalcy disrupted. Although crucial, material aid, alone, does not satisfy the survivors' needs for care and rehabilitation. Our minds need love and attention after such traumatic events. 
The tragic loss of lives may have an emotional impact on those who witnessed the events as well as those who are following the news around the world. The ongoing media saturation can trigger those with post-traumatic stress disorder (PTSD) which may lead to feelings of anger, sadness, isolation, anxiety and depression.
Our hearts go out to all affected by the recent shooting in Las Vegas. Feelings of sadness are common when tragic events happen to others near or far.
"A city, society, country, or any large group may collectively feel tremendous loss of the belief in the world as a safe place, or grieve for innocent victims of events out of their control," says JoAnne Fontana, L.C.S.W., outpatient therapist with Renown Behavioral Health.
Over the coming days, global humanitarian non-profit organizations, The Art of Living Foundation and IAHV (International Association for Human Values, will be organizing multiple trauma care workshops and meditation events to help people of Vegas and the country recover.
These workshops enable participants to release deep impressions of shock and sorrow, stress and anxiety, and begin the journey towards hope, strength and peace of mind. 
The organizations are planning two different avenues for people to come together in healing and peace told the volunteers of the foundation, Caroline and Jitesh Vaswani.
1. Vegas Meditates - There are many scientific researches that have shown extremely positive social, political and economic results correlated to synchronized group meditations. 

A country wide free event is being organized by the Art of Living and IAHV on October 12th where thousands will stand together bearing the message of peace and nonviolence. Highly experienced breathing and meditation instructors from the organization will guide the audience through simple and powerful breathing techniques and guided meditations to begin the collective journey towards trauma release and recovery, towards hope and positive action. One can join the event either in person or online. Please RSVP here and find more details.
2. Trauma Relief Workshops - "Breath, Water Sound Workshops" - The first step towards healing is stress-elimination. In this free workshops specific breathing techniques, sound relaxation, and meditation are taught to relax the individual. These techniques help us handle negative emotions such as anger, anxiety and grief. By dealing with these emotions participants experience a sense of peace and inner peace. Find more details and RSVP to join here.
As Las Vegas comes together to heal, so must the nation. Part of our healing must be the conviction that we will do everything in our power to keep tragedies like this from happening again.
About the Art of Living (AOL) and International Association for Human Values (IAHV) - 
With a presence in over 155 countries, The Art of Living Foundation (AOLF) is a non-profit, educational and humanitarian organization founded in 1981 by the world-renowned humanitarian, spiritual teacher and Global Peace Ambassador Sri Sri Ravi Shankar.
IAHV, a sister non-profit, offers programs to reduce stress and develop leaders so that human values can flourish in people and communities.
All of AOLF and IAHV's programs are guided by Sri Sri's philosophy: "Unless we have a stress-free mind and a violence-free society, we cannot achieve world peace."
Donate now to help victims of Las Vegas shooting.
#VegasMeditates #VegasShooting #VegasStrong
OUR MEDITATION COURSE
Sahaj Samadhi Meditation
EFFORTLESS . ENJOYABLE . EFFECTIVE
free e-course
Meditation for Beginners
Meditation Tips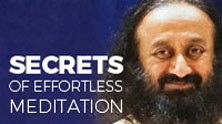 Breathing Exercises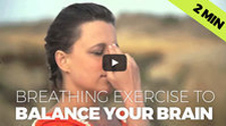 Guided Meditations