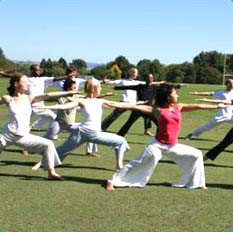 'Abiding in the nature of the seer is Yoga' - Gurudev Sri Sri Ravi Shankar
Yoga takes you close to your true nature. Yoga with its techniques helps you to harmonize with nature. Peace is our very nature and yoga leads you to inner peace.
To remain healthy we need to follow the rules of nature. The more harmonised you are with nature, the more you can enjoy good health and longevity.