Question & Answers with Sri Sri Ravi Shankar

Q: Gurudev, How does one get rid of guilt and repentance?
Sri Sri Ravi Shankar:
When you come here you have entered a new life. That old person has died – it is a new life, new human being. You want to carry the burden of that old stone with you still? In ancient days there was a tradition. When someone came to the Guru, their name was changed reminding them that they now have a fresh new life.
Q: Gurudev, Are you a little concerned about this mixture between politicians and business leaders? Sometimes it brings corruption. We know it is in this country and in other western countries?
Sri Sri Ravi Shankar:
It is everywhere; even in India there is corruption. Corruption begins when the sense of belongingness ends. If you draw a circle of belongingness around you corruption only begins after that. Politicians need to be more spiritual. By spiritual I mean, have a sense of belongingness towards people. Mahatma Gandhi is an example of this, in this century. He was a spiritual person and at the same time he was a politician too. He had the sense of sacrifice. 'I want nothing for myself but I want it for my people'. That spirit is going down somewhere along the line. That is why there is corruption and all sorts of unethical businesses have sprung up. We need to inculcate those value systems again, both in politics and in business. Trust is the backbone of business. From what we've seen in last 10 months, it took 10 years for communism to collapse, it took less than 10 months for capitalism to collapse, and the reason is that we have ignored our value system and ethics in business.
We have ignored the human values of caring and sharing, of dedication and devotion. If we can somehow re-inculcate these values in our youth, I tell you the youth are ready for it. They want this because they have seen the older generation just running. It is like running on the treadmill that is going nowhere.
Q: Gurudev, Dear Guruji, how old are the Vedas? Do we have all the Vedas now? I hear we may have lost some knowledge?
Sri Sri Ravi Shankar:
You are correct! There are four main Vedas. Vedas means a collection of poems- verses heard by Rishis, sages when they went deep in meditation. When someone went deep in meditation, they heard something and whatever they heard, they started telling their students, disciples. So these were truths which were derived or heard and downloaded from the cosmic consciousness. They had a way to download it in those days. The downloading is - close your eyes, meditate and what you notice, what you see - you click and then you download it. Surfing! Surfing around and downloading. So Vedas were downloaded like that.More than one thousand sages or those who are called Rishis - Rishi means the one who saw or one who heard. They saw it, they heard it and they wrote them.They didn't write themselves, they recited and told their students and they recited and so for a long time it was just passed on from one to another - verbally, vocally. That's why they are called Shrutis.Originally these Vedas were divided into four. Originally the Rigveda had so many- twenty one different branches but today only three are available. Similarly, Yajurveda has some two hundred and eleven branches, but today only few - five or six - are available. Similarly, Samveda – thousand different Samvedic hymns, branches were there. Today only three branches are there. Rest is all lost. During the medieval times in India, when there was so much repeated aggression, those Vedas were all lost.
Q: Gurudev, What is secret of selfless service which is devoid of personal conflict?
Sri Sri Ravi Shankar:
Just do service. Don't think too much, whether it is selfless or selfish. Never mind. Don't analyze too much. Let's keep it simple. If you enjoy doing service, it's good. If you don't enjoy, never mind because someone who is benefitting, is enjoying. It's better not to analyze too much. Where is the time to think? If there is an intention only, it will make you feel uncomfortable. Just think I am doing it with all my heart because it has to be done. Finished. That's it. And if you are enjoying then don't think, "Oh I shouldn't be enjoying" because whatever you try to push down, fight with, it simply comes up.
In my commentary on the 'Narad Bhakti sutras', I have said: 'Without any conflict, repose in the Self'. Now suppose there is some conflict, then don't try to get rid of it. Simply embrace it and you will find it disappears.
Q: Gurudev, I could not follow the instructions on the meditation CD.
Sri Sri Ravi Shankar:
Do not try to listen to me in meditation, whatever happens, let it happen. Do it like you listen to advice. Listen in one ear and let it come out from the other! It's enough if you simply sit.
Q: Gurudev, I feel lustful at times. What to do and how to get rid of that?
Sri Sri Ravi Shankar:
When there is no joy in life then lust increases in you because then you get joy in that only. But when you find joy in life otherwise also, then the frequency of such desires starts reducing. When you start finding joy in sadhna (spiritual practices), joy in service, joy in satsang, joy in devotion, joy in surrender - that is the only way to come out of lust. No other way exists. When all are done together slowly, you come out of lust. Otherwise, you will have to wait for age. May be then you will be out of it. You won't be capable physically to do it but you get rid of it from the mind or not, that is not sure.No guarantee is there. Usually very old people see all obscene stuff and try to get satisfaction from it.
Q: Gurudev, Why aren't you hitting the world just like that? Why so slow?
Sri Sri Ravi Shankar:
You all need a job too!
Then Sri Sri Ravi Shankar said: The pink sky on Sunday asks you to sing a song! You know which song? Jai Jai Radha Raman Hari Bhol!
Q: Gurudev, Yesterday you talked about leela (game). One can comprehend it intellectually but how to make it an inner experience?
Sri Sri Ravi Shankar:
You don't have to make it an experience. You simply have to wake up and see that life is a game. Wake up this moment as I am speaking. Whatever happened till now, is it not like a dream? You had dinner this evening, meditated in the morning, did yoga in morning and went to bed last night, and if you go over your own memory there were good / bad events, you had profit, you had loss but right this moment it's all gone. Wake up this moment and you will see that tomorrow, the next 10 years is also like a dream! When you realize this whole phenomenon, that has happened in the past and future, it's all like a play, a game. You don't have to think this is a concept and I have to experience it. My dear, memory is memory. Your thinking that you have to experience memory is a concept and your thinking that you don't have it is again a concept. You simply have to realize right away that it is all a dream. This could be a dream. That very moment you feel a sense of relief. A soothing wave overtakes you. Don't wait till someday you will experience - it's all a game.May be after you leave the body you will experience one day. Then also you will realize I could have done that much before.
Q: Gurudev, Dear Guruji, when can I become one with the Divine?
Sri Sri Ravi Shankar:
When will the wave meet the ocean?! My dear, Where is the wave?
If you feel the restlessness and longing, then you are blessed and fortunate. Your inward journey has begun. Do Seva Sadhana and Satsang. They will free you from restlessness and soak you in the fountain of love.
Q: Gurudev, I get some experiences of fellow suffering/happiness. But how to go beyond my individuality and identity and get a deeper experience?
Sri Sri Ravi Shankar:
Do not leave that passion for God. Whatever experience we are getting is due to His Grace.. not through our efforts. If you are able to love everybody, it is a Blessing! We have to be grateful...the more grateful we are, the more we get. What do you say?
Three questions: (a) how to sustain Prayer, when the faith seems lost (dark night of the soul)? (b) Is it possible to reach God without religion, through spirituality? (c) why is it that you never speak anything about casteism?
Sri Sri Ravi Shankar: I will answer the last question first! Please go through my book "Heritage of Dalits". If you see the thousand Rishis of ancient India, 90% of them were "Dalits"-Vyasa, Valmiki and so on. The Upanishads tell that "all are born Soodra and become Dwija by action"...
I unequivocally condemn casteism. There is no caste for the spirit. When we want to see a good doctor, we don't ask his caste. When we want to see a good lawyer, we don't ask his caste. It is of use only in Politics! I don't know Politics. I speak from heart to heart. I love to be with people of God like you!.
For the second question, I never tell to drop religion. Do not forget the essence of religion is Spirituality. Do you feel that connectivity, calmness inside...We know that during Tsunami, the Basilica housed people of all religions, temples and mosques housed people of all religions.Only aim was rehabilitation of people.
Terrorism arises because some people feel their way is the only way to God and others do not have the right to follow their way..
For the dark night of the soul, Rishi Patanjali describes nine obstacles in the path of the seeker. These include Diseases, Doubt, Dullness (inertia, Disinterestedness, Unsustainability and so on. All these can be overcome by practice of Yoga.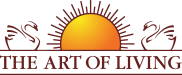 Founded in 1981 by Sri Sri Ravi Shankar,The Art of Living is an educational and humanitarian movement engaged in stress-management and service initiatives.
Read More