Question & Answers with Sri Sri Ravi Shankar

Q: Gurudev, Should we follow the character and play of Gods?
Sri Sri Ravi Shankar:
There is a story in each character. One should follow the character of God like Sri Rama's character but the play of Lord Krishna is not
to be followed. Play of God is not comprehensible.
Do as what Sri Rama did but do as what Sri Krishna said and not did. If you follow Lord Krishna's play and do all that He did, you will end up in a jail, then you reach your birth place. (Audience laughs) When you listen to Lord's play, your heart becomes joyful. Everything is Lord's play only.
Q: Gurudev, All people have so much faith in you. Suppose you say that you are not a Master, then what would happen to their faith? I am not saying this is the case but I am trying to frame a situation that took place in my life. How to react if somebody says that what you believe in is not right?
Sri Sri Ravi Shankar:
You have imagined a situation in mind, Faith is that which is not shaken by doubts. Doubts are like clouds in the sky, they come and go. Even if you undergo 1000 such situations, somewhere your heart tells you what the truth is.
If anybody tells you anything, would you believe it? If you have ache in your foot, would you believe that your foot is not aching even if I say that? There are some experiences in life which your heart refuses to doubt even if the whole world tells you to doubt that.
In a way it is good if you have doubts. You get an opportunity to grow strong in the fire of doubts. Withstanding doubt makes you strong.
Q: Gurudev, I dropped alcohol after Art of Living course. If I meet my old friends who still engage in these sorts of habits will they extract my positive energy?
Sri Sri Ravi Shankar:
Don't worry. As long as you remain firm in knowledge, and Sadhana - you can help them come out of all sorts of negative habits.
Q: Gurudev, How to get joy in life?
Sri Sri Ravi Shankar:
Forget about getting joy, it will come to you. You should just relax.
Q: Gurudev,
Under your guidance, there is no discrimination on the basis of religion, then why are there different religious symbols displayed here (in The Vishalakshi Mantap, meditation hall)?
Sri Sri Ravi Shankar:
They are on the pillars and not in the mind and heart. If someone says he is a Hindu, Jain etc, we would tell them to hang it on the pillar and be free from within!
Q: Gurudev, Guruji, you said life is simple, yet why does it turn so complex? It is very difficult to make decisions. Why can't we avoid things which are complicated?
Sri Sri Ravi Shankar:
Life is simple while people are complicated. Why can't we avoid things which are complicated? We have too much time in life so we make things complicated.
Life is very simple and life is very complicated! Both exist depending on the circumstances and our perception at that point of time. Life is a combination of both.
Q: Gurudev, Is there life on any other planet in the universe?
Sri Sri Ravi Shankar:
Yes there is.
Q: Gurudev, Is there any maximum limit to how much we can meditate?
Sri Sri Ravi Shankar:
Just do as much is necessary. There is no need to do too much. Meditation is like taking a bath. To wash the mind, you need meditation. And once the mind is clean, you will be well.
Q: Gurudev, How do we know what is true love?
Sri Sri Ravi Shankar:
How do we know false love, tell me? My dear! Love is love, you can't call it is true or false. Don't doubt love. We don't doubt hate. What is the guarantee that people hate you? May be at that time they were angry! Love is our nature. Because of desires and greed our love is sometimes not expressed. It becomes hidden. There is no prani (living being) without priti (love). Prana (life-force energy) has come from love. Thousands of atoms together form the body. Without love, all these atoms would be separated and that is nothing but death. When the Prana loves the body it stays in the body, there is life. When that love ends, there is death. We should not mistake emotions for love. Love is our nature, know the difference.
Q: Gurudev, Dear Guruji, recently scientists have said that they can create life in a laboratory by manipulating and intervening the genes. Isn't this contradictory to spirituality and religion, with man creating life and giving consciousness to innate objects?
Sri Sri Ravi Shankar:
: Not at all. You have heard this saying – 'God made man in his own image'. Right? So, whatever God can do, man can do too. God made man, created him as his own image. It is written in the Bible. Right? There is a story about it in Mahabharata epic also, written some 5000 years ago.
So, test tube babies are not new phenomena. Queen Gandhari , from one embryo, had put pieces in hundred pots and created hundred types of kids. But what quality the kids came out with, that you all know! So, there is a big question about the risk, but this is a fact that Gandhari created 100 children in hundred pots. So, test tube babies or creating life in lab is not a new phenomenon. It was done some 5000 years ago also!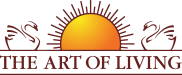 Founded in 1981 by Sri Sri Ravi Shankar,The Art of Living is an educational and humanitarian movement engaged in stress-management and service initiatives.
Read More