Question & Answers with Sri Sri Ravi Shankar

Q: Gurudev, Does God exist?
Sri Sri Ravi Shankar:
Only God exists. But to realize that takes energy, time and commitment.
Q: Gurudev, What happens to the consciousness of a person when it dies? Does it enter another body or get dissolved in the universal consciousness?
Sri Sri Ravi Shankar:
It is both. A part of the consciousness is all pervading and a part remains. It is like the air in the balloon, it is trapped in the impressions, and then it comes back.
Q: Gurudev, If I think badly of others, will something bad happen to me? Or will my positive thinking work for me?
Sri Sri Ravi Shankar:
Don't get entangled in these thoughts. Just be simple, easy, and relaxed.
If you don't have a complicated mind, you won't have bad thoughts. Just observe the mind and relax.
Q: Gurudev, What is the benefit of Mantra japa?
Sri Sri Ravi Shankar:
Mantra japa definitely benefits you. Mantra increases mental power and energy. The seed mantra 'Omkar' is common in all Indian religions- whether it is Jainism, Buddhism, Hinduism, Zoroastrianism or Sikhism. You may chant Om Namah Shivaye.
Q: Gurudev,
The 'Art of living' is full of inspirational teachers. What does it require to be a good teacher? Sri Sri Ravi Shankar: Yes, take a teachers training, and get well trained.
Q: First of all, thank you for being my master. Secondly, I am a sikh and in Sikhism our last Guru told that there is no other master now but only 'Guru Granth Sahib'. So, my family members do not want me to follow you as a guru. How to convince them about you?
Sri Sri Ravi Shankar:
It is alright. Say Wahe guru, Wahe guru. Let them follow whatever your tradition is, but they can do the course, can make friends with all!
Q: Gurudev, We 25 people have come from Nepal, and have a question - when are you coming to Nepal?
Sri Sri Ravi Shankar:
I will come soon.
Q: Gurudev, Guruji whenever any problem comes, we keep aside all Gods and pray to one particular God. Don't you think the other gods will become angry?
Sri Sri Ravi Shankar:
There is a shloka - Sarve deva namaskara, keshavam pratigachchati.
Like all the water ultimately goes to the ocean, whichever God or Goddess you pray to, it goes to the One only. Don't worry God won't be angry.
Q: Gurudev, How can one see Shiva in everything and everyone?
Sri Sri Ravi Shankar:
'Shiva is everywhere' is spiritual truth, and another is practical knowledge. Both have to be considered together. One who is too much stuck in social behavior, does not get anything. So is true for one who is too much stuck with the concept of meditation and spirituality.
If a thief comes to your house, you cannot let him do whatever he wants considering him to be a form of Shiv .(Jokingly) Then let the Shiva in the form of police handle this form of Shiva.
You cannot justify intake of drugs or alcohol, saying Shiva is present in these also. Our body is such made that if you increase awareness and prana(life force), you experience divinity. And if you decrease these, you experience inertia.
Where prana is there, that is true beauty or Shiva.
.

Q: Gurudev, I want to do a lot of work in society but I don't know where to start, how to start?
Sri Sri Ravi Shankar:
The seed is there and it will grow. You want to work for society, the seed will grow. Good. Let it grow. Satsang, sadhana will nurture this seed.
Q: Gurudev, Guruji, even after being on the spiritual path, feverishness is still there. What to do to get rid of this feverishness?
Sri Sri Ravi Shankar:
It's good to have little bit of that feverishness. That's ok. Maharishi Patanjali also said in the yogasutras 'tivra savenganam asana'If there is little feverishness, there is intensity of longing. It's easy. It'sgood. It takes away laziness in you. It takes away procrastination in you. That is why the path needs to be attractive so that it takes away lethargy in you. The Master has to be attractive. That is a professional need. (laughter) So that you are able to handle distractions, so that worldly, small things don't hold you back. Movies and little pleasure hold you back and keep you in the same circle. I am not saying don't watch pictures. But prioritize your life from small material gains to higher values. That is what spirituality is all about. That is what the Master is all about. Higher values have to be more attractive to keep you on the higher plane,higher path.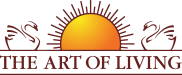 Founded in 1981 by Sri Sri Ravi Shankar,The Art of Living is an educational and humanitarian movement engaged in stress-management and service initiatives.
Read More