Question & Answers with Sri Sri Ravi Shankar

Q: Gurudev, Guruji what is the use of Seva? How does it help meditation?
Sri Sri Ravi Shankar:
Listen, suppose you are stranded in some place and you need someone to give you a lift in their car or taxi and nobody stops their car to give you a lift, how would you feel?
You are carrying two bags and you have to go to the restroom in a railway station. You can't leave the bags unattended and you have to go to the restroom, what will you do? You will find some nice elderly person, go to them and keep the bags with them requesting them to take care while you go for five minutes to the restroom. Don't you need other's help? If they refuse to help you then how can you survive? You know in this world as human beings we have to help each other and that is what seva is.
Seva means what? 'Sa' means 'him' which refers to God and 'Eva' means 'like him'; doing things like him. God does so many things for you but does not expect anything in return from you. Whether you pray to him, thank him or not he will still continue to do. He is not doing you a favor. When you thank God, that is for your own joy, it does not matter to God. In the same way whether people acknowledge your work or not, whether they thank you or not you still do it because you find that it is important to do!
Q: Gurudev, If somebody is feeling guilty for the wrong done but may be because of ego He is not able to talk, what should one do?
Sri Sri Ravi Shankar:
You being in victim consciousness and having rage and anger, does it help you any way to carry on your life? Absolutely not! Waste of time, waste of your potential and life. So we must forgive, forget and move on. You hurt someone in the past and somebody hurt you, that account is closed now. Finished! There was some problem that has to come, and that has come and our own foolishness made it happen. Now it is finished and move on. This is the line of thinking that you must adopt and that makes us feel better.
Q: Gurudev, The only mistake I make is that I keep on making mistakes. What should I do?
Sri Sri Ravi Shankar:
It is alright to make a mistake. Making a mistake is a part of life.Sometimes a mistake happens; it happens. Fine! Accept it and moveahead. The pain of making the same mistake again and again itself isgood enough to take you out of the same mistake. The pain and pinch ofsuffering will make you come out of that. But never justify yourmistake.
Q: Gurudev, How intelligent is it to be angry on the past?
Sri Sri Ravi Shankar:
Is there any profit of being angry at the past? A business minded person would never do that!
There is a story of Mullah Nassurudin. His son was about to hold an expensive electronic equipment and he slapped his son. When asked, he said what the fun would be to slap after it has broken! It is a sign of foolishness to be angry at something that had happened in the past. People ask me if I don't get angry. But at what should I be angry at? Past that has already gone!
You get angry at something which is happening in the present. But reacting to anger with anger! What foolishness! If somebody does mistake again and again, you can show anger but don't get swayed away with that. Arogya vardhak gussa – Healthy anger is that which stays only for that much time as a line drawn on water stays.
It doesn't mean not to show anger when someone is wrong but it is unintelligent to flow away with that. Sadhana is to protect mind from any vikara (Distortion that takes one away from the self).
Q: Gurudev, Guruji, The Art of Living has changed hundreds of thousands of us in Latin America. We have such gratitude for you! We now want the world to feel the way we feel: love, service, happiness, gratitude and celebration. Mucho gracias. Miracalindo! My heart is happy, can I hug you?
Sri Sri Ravi Shankar:
Flying hugs!
Q: Gurudev, Guruji, I appreciate the Sun and the Moon and the Nature, why can't God appreciate when I do something good?
Sri Sri Ravi Shankar:
He doesn't appreciate you, because he knows you can do better. If he starts appreciating you every moment, then your desire to perform better will not be there.

Knowledge Byte:Truth is that which does not change. Examine your life and identify all that changes as "not truth." With this outlook, you will find that you are surrounded by only untruth.
When you identify untruth, then you will become free from it. When you do not identify the untruth, you cannot become free from it. Your own experiences in life make you identify your own untruth.
As you mature in life, you find everything is untruth - events, situations, people, emotions, thoughts, opinions, concepts, your body - everything is untruth. It is only then that Satsang – the company of truth - happens in the real sense. A mother cannot see the child as untruth until the child becomes an adult. For a baby, sweetness is not untruth, and for a teenager, sex is not untruth.
Knowledge is untruth if it is only words. But as existence, it is truth. Love as an emotion is not truth; as existence, it is truth.
Q: Gurudev, We always perform Tarpana on Amavas in reverence of the departed souls of the beloved ones, is it really something scientific or just a ritual?
Sri Sri Ravi Shankar:
Well, Tarpana means 'to satisfy.' 'Tarpa' comes from 'tripti', which means fulfillment. Your ancestors had some wishes. Fulfilling them or taking them to be fulfilled, don't crave for anything. That is exactly what Tarpana is: remembering the people who have departed once in a year.
In Christianity and in Islam also they do this for departed souls, particularly once in a year. So in India, in the ancient days, on amavas (moonless night) they kept remembering all the ancestors and they kept the full moon day to remember all the different manifestations of the Divinity. It is not only that every amavas you have to do something, but remembering them and doing some good work in their memory is good.
Q: Gurudev, From the time, the Universe has been created, there have been souls. I wonder are they increasing or do they remain the same? I don't understand the mathematics of souls.
Sri Sri Ravi Shankar:
There are lot many species which are getting extinct too! Lots of snakes,scorpions, sparrows, butterflies… They could have come as humans.
Q: Gurudev, I feel close to you but the closer I get to you, I seem to face tougher situations sometimes, is this something related to Guru mandala?
Sri Sri Ravi Shankar:
Longing brings out a lot of creativity in you. It can bring out a lot of poems. Longing is Radha shakti….Krishna. Be very fortunate.
Q: Gurudev, Dearest Guruji, Jai Gurudev! Once I am on this path is my spiritual progress your responsibility or my responsibility? If it is yours then why is my progress full of obstacles and slow, and if it is mine then why is my effort so poor. Please help me!
Sri Sri Ravi Shankar:
Now that you are asking this question it is both of our responsibility. Yes, do your 100% and relax and when you feel that you can do a little better or a little more that indicates that you have been responsible. When you feel you are doing everything that you can then the responsibility shifts away from you.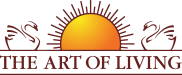 Founded in 1981 by Sri Sri Ravi Shankar,The Art of Living is an educational and humanitarian movement engaged in stress-management and service initiatives.
Read More