Question & Answers with Sri Sri Ravi Shankar

Q: Gurudev, An India specific question - Can business and ethics in contemporary India be reconciled?
Sri Sri Ravi Shankar:
You know, this notion that 'only by doing wrong things you can prosper' is wrong. It is not true. You see there are so many businesses in this country where they are flourishing doing ethical business. But they have to be highlighted. Many people don't know.

The small businesses don't understand that some of the big businesses are doing totally ethical work like the Tatas, Infosys or Wipro...they are all doing totally ethical business to the core. They are not cheating or doing things which are not ethical. We have to highlight this to the public. That work needs to be done. There are so many small business people who are so value based. Unfortunately they don't make news. Only Satyam made news (laughter). It is so interesting to see that media captures those news more than the good ones.
Q: Gurudev, How do I give more love to myself?
Sri Sri Ravi Shankar:
You want to give more love to yourself, IMPOSSIBLE. If an ocean says how can I give more water to myself, what can be said? If sugarcane says how can I give more sweetness to myself, what would you say? It is like sun saying how can it give more light to itself? It is impossible for you to give more love to yourself.

In fact you love yourself too much, and that is the problem, you're only thinking about yourself. Start thinking about everybody else, and give love to others. You are 'love' my dear, just relax and reduce your wants. Your wants and your desires are eating you up; you simply relax.
You should have wants. There is no problem if you have your desires, but don't let the desires have you. I don't mind you having desires at the initial stages. Later you find, before the desire arises in you, it gets fulfilled.
Q: Gurudev, Can you talk about how one should be with mentally retarded people?
Sri Sri Ravi Shankar:
They have come here to take service. Simply serve them
Q: Gurudev, A lot of spirituality text talks about controlling our mind and channelising our thoughts. But practically for most of us that's a difficult job to do. Request you to give us practical tips on this.
Sri Sri Ravi Shankar:
Ya, that's exactly what we are going to do now. Meditation. You will know then how we will deal with the thoughts.
Q: Gurudev, Will there ever be Men's day?
Sri Sri Ravi Shankar:
(Smilingly) For that too, you would have to pray to the Devi(mother Divine). Even demons ask for boons from Her, and angels as well. Once somebody was telling this joke: Once a man was asked who the owner of the house is, and the man replied saying he would ask his wife!
Q: Gurudev, How does one deal with the loss of a loved one?
Sri Sri Ravi Shankar:
When a dear one is lost, just bear it. Be with that moment. Let time take you out of it. There is no "dealing" with this. Just be in the knowledge.
Q: Gurudev, What can we say to people in our satsangs who keep bringing in knowledge from different gurus?
Sri Sri Ravi Shankar:
Listen and let go. Don't engage in too much discussion with them. Let everyone air their own opinions. The main thing is being with your own contemplation.
Q: Gurudev, You are so busy traveling all over the world. How do you stay healthy?
Sri Sri Ravi Shankar:
I just don't worry! I don't worry at all. And when you are in a field of high energy, everybody is happy and, when you are connected to the source of energy within, then you can manage a tough routine.
Q: Gurudev, How to make someone dear to you understand that something is useful for themand they must go for it?
Sri Sri Ravi Shankar:
Keep pursuing gently and have patience, they will allunderstand. First you should have the conviction that this is good for them,and they will get it. How to get a thought or a desire manifested is verysimple. First intention and keep attention on it and then manifestation willfollow.
Q: Gurudev, Guruji, tell us about pradosha.
Sri Sri Ravi Shankar:
'Pradosha' is the time when divine energy dawns on the planet and redeems all the spirits. There are so many spirits. For people who die and exist as spirits, the day of pradosha redeems them, frees them. Freedom not just for the spirits but also for human beings. Desires are fulfilled and mind gets cleared. Shivaratri that comes once a year, known as 'Maha Shivaratri', is very special, the great night of Lord Shiva.
Every month, there is a special day of Shivratri. When you find there is festival every month, you become busy with the festivity, then you have no time to worry or do anything else.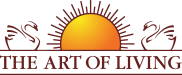 Founded in 1981 by Sri Sri Ravi Shankar,The Art of Living is an educational and humanitarian movement engaged in stress-management and service initiatives.
Read More