Question & Answers with Sri Sri Ravi Shankar

Q: Gurudev, Dear Guruji, generally one of these shaktis are predominant in us: either Brahma shakti, Vishnu shakti or Shiva shakti. How to use them and how to balance them?
Sri Sri Ravi Shankar:
Simply do it! That's it. Brahma shakti: you create but don't just drop it. Vishnu shakti is to see that whatever you start, you continue.
Q: Gurudev, You talked about the body. I want to know what the connection is between the body and the five elements.
Sri Sri Ravi Shankar:
Earth, water, fire, air, ether - the five elements. If any one of this element is missing, this body cannot stay or sustain. Isn't it? Earth element - food, water element, then you need fire element or heat. Without heat, this body cannot survive. Then is air – impossible for body to exist without it, and space or ether. The five elements have been the cause or reason for the body's existence and what happens to this body? It has come out of the five elements and will go back to the five elements, this is science.

There are five elements in the dead body also. So what is the difference between a living and a dead body? In a living body, there is life and what is this life?

When the question begins then you see oh, 'PRANA' - there is life force, and then you go deeper into the study of 'PRANA' and you see there is something more than 'PRANA'.

What is that, that is the mind! Oh, then what is the mind? How many types of mind are there? How many functions of the mind are there? This curiosity takes you to the 'Art of Living'.
Q: Gurudev, 2011 will be yugantam (end of the world) according to many beliefs. Please speak on that.
Sri Sri Ravi Shankar:
Yugantam is another transition of time. Nothing is going to happen.
Q: Gurudev, Guruji, how is it different from the meditative state that comes with the practice of Sudarshan kriya?
Sri Sri Ravi Shankar:
Sudarshan kriya leads you to that inner space - a state of thoughtlessness, a state of stillness and the art of meditation helps you go deep into that state. So, they complement each other. If you meditate after the Sudarshan kriya, your meditation is deeper. And ifyou are meditating regularly, the kriya becomes easier and more natural.
Q: Gurudev, Guruji, I think I am suffering from chronic boredom problem. I get bored of everything very easily. I get bored of situations, of people, of places. Is there a cure to my problem?
Sri Sri Ravi Shankar:
Boredom! What do you do when you get bored of everything?! Let me think what you can do!
This is because you are thinking only about yourself. When we don't know what pleasure you will get you get bored because this world cannot really give you satisfaction, it can only bore you but if you come from a place of giving and not getting then you won't be bored. You will think what can I do, how can I be of great use. If you think on those lines and dedicate your life for a cause then boredom does not arise but if you are seeking joy in action then you will get bored. Boredom is simply what?!
You are seeking joy in action which you didn't get. You are seeking for some joy in the world which you didn't get and then you got bored. In the beginning it gave you some happiness, a particular object or situation but when you kept repeating it you got bored. So stop seeking joy in activity know that you are joy and then you won't look for joy and get disappointed or get bored, yeah!
Q: Gurudev, Dear Guruji, in the Ashtavakra Gita, it is said that we should only speak when a question is asked. How does this go together with our wish to bring more people into this knowledge?
Sri Sri Ravi Shankar:
No, no, you do it. "Talk only when a question is asked" is for sensitive and evolved people. Different instructions are given for different level, and different sections of society. It's not the same for everybody.
Q: Gurudev, Do you find any changes here in Malaysia now since you are coming after 11 years?
Sri Sri Ravi Shankar:
Lots of changes…infrastructural development…rest I have to find out, I have just arrived last night. I can't form an opinion overnight, I have just arrived. Today I will be meeting people and we are having a meeting of all the teachers from all over south east Asia in Penang tomorrow, we have a workshop with all the teachers for four days and also a Silence Retreat meditation programmer.
Of course, lots of people from Malaysia have been regular visitors to our headquarters in Bangalore, India. I keep seeing them everywhere else in Europe, in America etc and they will always ask me "when are you coming to KL, when are you coming to Malaysia?'', so this time I could squeeze in!
Q: Gurudev, Is it true that some places have negative and positive vibes? I have experienced that our group working in our suburb doesn't get the success it does outside. What should we do to increase the sattwa of a place?
Sri Sri Ravi Shankar:
Keep working, keep doing. Everywhere it is possible to make a change. It's just a matter of time.
Q: Gurudev, What do you find a source of inspiration?
Sri Sri Ravi Shankar:
I see every child is inspiring.
Q: Gurudev, Even after giving 100% effort one does not succeed, what is the reason behind this?
Sri Sri Ravi Shankar:
See; don't think that by giving your 100% alone that work gets done. For success or work to get done there are five things you require. First the intention of the person who is doing, then availability of the instruments or things needed to do the work, then the willingness or mindset to do the work. Then doing the work at the right time, there is a time to do the work, if you don't do it at the right time then there is no use. If you sow seeds in February then there is no use, you then cannot say that I sowed the seeds but nothing has come. You have to wait till April after the rain then you sow the seeds and then you yield the results. So time is a very important factor and you could get results now or you could get it later that also you cannot say.
When we came to this Ashram this whole land was barren, there was not one leaf or one tree on this land. Today see how many trees and plants are there and these trees did not come in one day, so many people have put lots of effort and after some time the trees grew. So this is how time is an important factor and then grace. Without grace of the divine there will be no success, that is why if you want grace then you must do Seva, sadhana, satsang and in time you will get the fruits of all your efforts. Okay! None of your efforts will go waste that you should be assured about, if not now you will see the results later.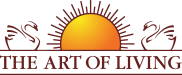 Founded in 1981 by Sri Sri Ravi Shankar,The Art of Living is an educational and humanitarian movement engaged in stress-management and service initiatives.
Read More