Programs
Search results
The period between 18-25 years is a crucial phase of life when the personality is developed, molded and groomed. It is also a phase of curiosity and vulnerability prone to confusion, turbulence and stress. Those above 18 want to be 18 again, while all tho ...

Sri Lankan cricket team captain Kumar Sangakkara thanked Sri Sri Ravi Shankar and The Art of Living for helping the Sri Lankan cricket team to come out of trauma after the Lahore attack. Kumar Sangakara called on Sri Sri in Colombo on January 23. Sri Sri ...

  We will get back to you soon with the details.Wish you a healthy and happy life!   "A disease-free body, quiver-free breath, stress-free mind, inhibition-free intellect, obsession-free memory, ego that includes all, and soul which is free from sorrow is ...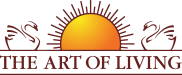 Founded in 1981 by Sri Sri Ravi Shankar,The Art of Living is an educational and humanitarian movement engaged in stress-management and service initiatives.
Read More