Question & Answers with Sri Sri Ravi Shankar

Q: Gurudev, Why is that we are unable to understand the mind- which is the most powerful thing in the world?
Sri Sri Ravi Shankar:
Have you begun to understand it? (reply: No) then start from somewhere and then we will see whether it is fully understandable or not.
Q: Gurudev, What is crisis and how to handle anxiety?
Sri Sri Ravi Shankar:
Crisis is the mother of many inventions. A crisis makes us very creative. However the crisis should not go on too long, that is not good.
What can help anxiety is breathing techniques like pranayama which channelizes the life force energy in our body. We all float in a sea of prana (life-force energy). There is prana even in a stone.
Q: Gurudev, There are so many definitions of Saints. In reality, whom do we call a saint or a Yogi?

Sri Sri Ravi Shankar:
Saint is one whose consciousness is complete. Manifestation follows their words. When such a person speaks, it is not only on the level of mind. Those words have depth. It is more beneficial to directly listen to master's words because He is speaking life's experiences only. Experience kindles experience.
We communicate more through our presence. If our presence doesn't have that love, then the words spoken carry no effect. And there is no need of words where presence carries love. Whatever we convey, it is through our whole existence. It is like when a child cries or laughs, it is coming from every cell of his/her body. This is indication of a yogi – He/She speaks through existence.
Truth can not be conveyed on the level of brain.

Q: Gurudev, How do I free myself from weaknesses? Does performing puja help?
Sri Sri Ravi Shankar:
Satsang, meditation and pranayama is the best gift to you. Chanting mantras, doing pujas has its place. Don't worry too much about it. Meditate and do a little puja. Don't leave it out completely nor overdo it.
Q: Gurudev, Guruji, please take us along with you. I need to have a long conversation with
you. It is not possible here in one minute. We have to reach college in 5 minutes. Please do some miracle so that we can spend whole day with you.
Sri Sri Ravi Shankar:
Where to take you along. I am everywhere. I keep on coming and going. You are studying at present. Do your studies properly, ok.
Q: Gurudev, Guruji, you said life is simple, yet why does it turn so complex? It is very difficult to make decisions. Why can't we avoid things which are complicated?
Sri Sri Ravi Shankar:
Life is simple while people are complicated. Why can't we avoid things which are complicated? We have too much time in life so we make things complicated.
Life is very simple and life is very complicated! Both exist depending on the circumstances and our perception at that point of time. Life is a combination of both.
Q: Gurudev, How the transformation of the world will happen?
Sri Sri Ravi Shankar:
If we all work towards it. More and more spirituality, meditation, singing, and world will become a better place.
Q: Gurudev, There are so many practices, so many paths. Which one should I choose?
Sri Sri Ravi Shankar:
Yoga is everything together. Everything comes along with it.
Sudarshan Kriya will help. This suits today's young minds that are very busy with schedules all around, and can't work with too many conditions. In a short time, with deep experiences and no side effects.
Q: Gurudev, Apart from the joy one gets in service, is there anything else also that one gets?
Sri Sri Ravi Shankar:
You get what you call good luck. Doing service increases your luck. But doing service in order to enhance luck will be cheating. You do service because you cannot live without that.
Do whatever you can in your capacity.
Q: Gurudev, How does one balance between professional life and spiritual life?
Sri Sri Ravi Shankar:
You know how to ride bicycle or motor bike? How do you balance? You just do it.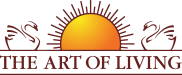 Founded in 1981 by Sri Sri Ravi Shankar,The Art of Living is an educational and humanitarian movement engaged in stress-management and service initiatives.
Read More