Question & Answers with Sri Sri Ravi Shankar

Q: Gurudev, Can you speak on the value of the Vedic tradition of Masters who have kept this knowledge alive for thousands of years?
Sri Sri Ravi Shankar:
From thousands of years people have passed this technical knowledge. Usually, most Masters will test a student before even teaching meditation. They would give this knowledge only to someone who qualifies. They would wait for the right student to come to impart this knowledge. In the past, it used to be very tough, you had to please the Master before you could get anything from Him.
I took a very different stance, I opened the flood gates, gave it to everyone, let everybody progress as per one's sincerity and capability.
Q: Gurudev, When everything is God's will, why is there a need for spirituality?
Sri Sri Ravi Shankar:
We are made up of both, matter and spirit. The spirit needs spirituality, the body (matter) has some material needs and our spirit is nourished by spirituality. You cannot live life without spirituality. Do you want peace? Do you want joy? Do you want happiness? We think spirituality means going to a temple, church or a mosque. Spirituality is human values. Without human values, life is meaningless. If someone asks, why do you need human values, you would say, it is a silly question. There is no point in living like an animal, when you are a human being. Living with human values is being human.
Man has some needs and takes responsibilities. When needs are less and responsibilities are more, life is good. When needs are more and responsibilities are few, life is not so good. Some needs could be there but if you take very few responsibilities, then you are unhappy. It is not a spiritual life. Bharathiyaar, Kamraj and Gandhi took responsibility for the whole country and see the way they lived - their needs were minimum.
Take more responsibility. If the father does not take responsibility for the children and their needs, will they listen to him? Only those who take responsibility, gain authority. People in politics ought to take responsibility for the whole nation. But if they rise in power by corrupt means, the fall is certain.
When we take more responsibility, how do we manage them? The ability to take responsibility beyond our capacity and manage it comes from spirituality.
Q: Gurudev, Change is constant. Will the knowledge of the Geeta change for this century? Will there is new knowledge?
Sri Sri Ravi Shankar:
Yes, as your mind blossoms, new aspects of the knowledge will blossom in you. Knowledge is structured in consciousness.
(Turning back to explaining the 7th verse)
Where does your mind go? It goes towards, beauty, light, strength.. Lord Krishna says, 'Wherever your mind goes, see Me in that. If something is beautiful, it is because it has life in it. It is the same consciousness. So the mind goes back to the source. Lord Krishna says: The light in the sun is Me. I am the liquid in water.
I am the smell in the earth. I am the fire in fire.
We are made up of the same substance as the sun. If there is no sun, there is no earth. If there is no earth, then there is no you.
If you talk to a quantum physicist today, he will say the same thing - everything is made up of one wave function.
The same thing
Lord Krishna
said:
I am the life in everybody.

Turn our mind inward and look at the life force that we are.
In life, it is Me.
Life is god. God is not something outside the life. Life is Divine.
The life in this body is Divine. What is the mind craving for? This pleasure, that pleasure. Right now, attend to the life. Its not that only my life is God. Life everywhere is the same Atma.
The seventh chapter is very beautiful.
In the Bhagwad Gita, the chapters unfold, step by step.
In the chapter on Vishad yoga, Lord Arjuna is feeling so nervous, is trembling.
In Sakhya yoga, Lord Krishna tell Arjuna, awaken! Nothing has hap pened to your Atma.Happiness and sadness have come and go.
In Karma yoga,
Lord Krishna
says: Act! You cannot do anything without action. Even you want to stand and sit, action is required. So, do something.
After Karma yoga, its Gyan yoga: Understand what you're doing.
After Gyan and karma, its
Dhyan
, where
Lord Krishna
says: before acting, meditate. After finishing work, meditate.
In that manner, the chapters unfold, step by step.
Q: Gurudev, I am a professor at IIT. Other professors are averse to ..., how should I ..?
Sri Sri Ravi Shankar:
Don't recognize their aversion, you keep doing what you should do. Don't try to convince someone out of the way. Keep your conviction. Every soul needs spirituality. If they are refusing ,then it is only at the surface.
Q: Gurudev, How do I come out of the victim consciousness, esp. when past memories refuse to leave?
Sri Sri Ravi Shankar:
The fact that you have realized this itself means you have come out of it. This is where the karma comes into the picture. Something happened in the past, it was to happen and so it happened. Accept the past and don't brood over it, move on. Suppose you have committed some mistake, you have insulted somebody and that person holds on to it for so long, even after you have asked for forgiveness from them a million times, what do you do if that person still doesn't forgive you? Somebody has been wrong to you and you also have been wrong to someone. Don't you seek forgiveness and move on? You don't want someone to hold on to your mistakes for your whole life, isn't it? If the person forgives you, moves on, understands your position, how do you feel? See the other person in the same way.
Q: Gurudev, Does Birth and rebirth exist? If yes, then what does it mean to be a human?
Sri Sri Ravi Shankar:
Why human birth? Human Life is there to know life.
Q: Gurudev, I keep on asking the Divine for something or the other all the time. I don't like this sometimes.
Sri Sri Ravi Shankar:
When you get something after asking, your faith gets developed. And then even without asking you get what you need.
Q: Gurudev, What is spirituality?
Sri Sri Ravi Shankar:
Being able to feel a connection with everybody is spirituality. The skill to feel connected with everybody and to know the Truth is spirituality.
Like this flower is matter. But from a scientific perspective, this flower is made up of molecules, the molecules are further made up of atoms, atoms of sub atomic particles and those further are made up of only wave function. In quantum physics, they say this is only the wave function. Similarly, to understand the Source and Base of the whole world is spirituality. Intuitively knowing the DNA of the flower is spirituality.
Q: Gurudev, Why has religion been the reason for so many wars?
Sri Sri Ravi Shankar:
Even I wonder about it. There are 10 major religions in the world: four from the Middle East and six from the Far East. The six religions from the Far East never had any conflicts. There was no war between these six religions. Hinduism, Buddhism, Sikhism, Jainism, Shintoism and Taoism – they all coexisted.
When President Nixon went to Japan, he had a Shinto priest on one side and a Buddhist priest on the other side. He asked the Shinto priest: What is the percentage of Shintos in Japan? The priest said: 80 percent. Then he turned to the Buddhist priest and asked him: What is the percentage of Buddhists in Japan? He said: 80 percent. Nixon was perplexed as to how this was possible. Shintos go to Buddhist temples and Buddhists go to Shinto temples. Similarly, Hindus go to Sikh gurudwaras and Sikhs go to Hindu temples. The same may be said of Hindus and Buddhists in India. Similarly in China, there is no war between Taoists and Buddhists.
The four religions in the Middle East were always at war. I think they should learn how to co-exist from the other six. Judaism and Christianity are friendly. Judaism and Islam have an issue.
Q: Gurudev, Is it possible for business people to integrate ethics with their daily work?
Sri Sri Ravi Shankar:
"The reason why unethical things are happening in business is because there is fear within individuals and that fear needs to be addressed by these spiritual practices. Thus, when you fear less; when you want to be trustworthy; when you want to be committed and adhere to the values, you would never commit acts of wrong doing that have the potential to affect the lives of thousands and millions of people. That is why business needs to embrace corporate social responsibility (CSR). It is not just an intellectual thing, it is something that has to come from the heart of every human being".
"Programme such as ours are designed to facilitate that process. We host 'business and ethics' conferences with successful business people who have completed the corporate programme. They come to share their experience on how to be successful and ethical. This inspires other business people to follow in their footsteps. Yet, often people think that if you want to be successful, you cannot be honest, but this is not the case. It is a bubble of illusion.
However, balance is required; you cannot embrace CSR while allowing your company to sink. Equally, you can't gain at the expense of your employees, who suffer and eventually leave the company. Both strategies rock the boat. You have to achieve perfect balance. You have to look at your gains and how much you care about the people in the company, as well as how much you dedicate to CSR".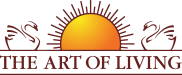 Founded in 1981 by Sri Sri Ravi Shankar,The Art of Living is an educational and humanitarian movement engaged in stress-management and service initiatives.
Read More