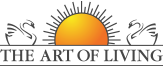 SSRDP - Sri Sri Rural Development Program
Shakti: Women Empowerment
In SSRDP's endeavour to promote economically self-reliant communities, 'Women Empowerment Programs' were started to engage rural women in income generation livelihood based activities. Under these programs, rural women are trained in different skills like stitching, cutting, embroidery, bead work for jute bags etc. A variety of jute bags have been manufactured ranging from fancy ladies handbags to utility bags. Agarbatti rolling provides another convenient and simple means for rural women to earn their livelihood. Rural women trained at SSRDP have participated in stalls and fairs at a national level and are well trained to handle bulk orders. Various corporate organizations have supported SSRDP in the past with this program.
Impact of Our Efforts:
Agarbatti - Trained over 200 rural women in agarbatti rolling in Bangalore Ashram.
Tailoring - Trained over 500 rural women, employment to 100 women in Bangalore, Mumbai and Chandigarh.
Beautician Therapy Training - Centers started in association with Godrej the 3 Slums of Delhi, Dharavi (Mumbai), Solan (Himachal Pradesh), Ambikapur (Chhattisgarh), Bangalore & Tihar Jail (New Delhi)
Promoting Self Help Groups - Numerous Self Help Groups promoted by SSRDP in the field of Food Processing, Bag Making, Tailoring & Embroidery
Beautician Training Program
In Asia's largest urban villages, our beauticians training programs make entrepreneurs and beauticians out of motivated young women. They can now run a small business from their homes, working for 3-4 hours a day alongside their regular household chores. The centre will train 240 women every year. Each one earns between Rs.3000 – 5000 a month either by being self-employed or at parlours. After witnessing successful outreach, mobilization and training by the volunteers of Art of Living and the huge impact being created, Godrej has asked SSRDP to replicate and open three more centres across Mumbai – Wadala, Sion, Kurla or Mankhurd, shortlisted for the same.
Bag Making Workshops
A tiny village in Karnataka is scripting a quiet tale of empowerment by weaving dreams in jute. SSRDP started a jute bag making unit in Bahadoor Baddi in Koppala, about 20 kms from Gadag town in December 2010. In the space of a month, it has already transformed the lives of more than 30 women including school drop-outs. Twelve-year old Afroza, clad in a black salwar kameez, chatters excitedly about her newly learnt skill which has added a new, enriching dimension in her life. A shy and timid school drop-out, she has metamorphosed into a confident, enthusiastic teenager. "I am very happy now," she contends. "Being the youngest of four siblings, I didn't pursue school after my seventh class but as I wanted to make a difference to my life, I joined the bag-making class. And I have never felt better."
Arecanut Plates Manufacturing Plant
Arecanut plates manufacturing center in bidadi ashram founded by H H Gurudev Sri Sri Ravi Shankarji's father. Arecanut plates are fully biodegradable plates hence do not pollute environment. The manufacturing plant is fully automatic for manufacturing of arecanut plates.
Cleaning of arecanut leaves then placing it under moulding machine,abruptly brushing plate edges to make it soft and finally packing it for sale. Different sizes and shapes of plates are available. 20 women have been trained to handle  load at manufacturing plant.