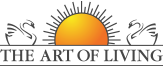 SSRDP - Sri Sri Rural Development Program
SHUDDHI
Empowerment Through Waste Management
SHUDDHI – EMPOWERMENT THROUGH WASTE MANAGEMENT
One of the biggest sources of ever accumulating pollution is untreated waste. In rural areas, where adequate infrastructure for efficient disposal of waste is absent, untreated waste poses as a serious health hazard for communities. Over the recent years numerous methods have been developed by which the waste is not only treated but is also converted to an alternative source of energy.
SSRDP with its expansive outreach in rural India is bringing these methods into a workable, simple and sustainable reality. Under SSRDP we do health and hygiene camps (5H Program), medical camps, stress relief workshops, construction of houses, toilets, bore-wells, and water bodies rejuvenation.
Impact of our efforts
Reached 52,212 villages
Conducted 49,500 hygiene camps
Conducted 25,950 medical camps benefitting 2,582,500 people
Conducted 165,000 free stress-relief workshops benefiting more than 5,688,000 people
1895 homes, 5418 toilets, 1152 bore-wells have been constructed
Generation of 150KW/day of electricity,compost gathering 336kg/day with income of Rs 429240 p.a. from single biogas plant.
Reduction of CO2 emissions, increase in soil fertility,72% reduction in malaria cases due to installation of biogas plant and coal briquettes
Biogas plants installations
One of solutions to untreated waste is Biogas plant installation.  Bio gas plants with a composite unit and domestic sewage treatment plants are some of the different techniques which have been implemented in rural areas. SSRDP has implemented projects in villages where street lights have been powered using a bio gas plant linked to public toilets. Malaria cases have been reduced due to installation of sewage treatment plants.
Coal Briquettes
Converting agricultural waste into coal briquettes, which have been implemented in rural areas. SSRDP has implemented projects in villages where locally made coal briquettes are being produced as an alternative fuel source. These efforts have led to many economical, environmental and health benefits in their communities.
Toilet Construction - Human Waste Disposal
Absence of basic sanitation facilities can result in an unhealthy environment contaminated by human waste. Without proper sanitation facilities, waste from infected individuals can contaminate a community's land and water, increasing the risk of infection for other individuals. Proper waste disposal can slow the infection cycle of many disease-causing agents, hence SSRDP has taken the initiative to construct toilets in villages; 5418 toilets have been constructed under SSRDP.
Temple Waste Management(West Bengal)
The Art of Living (SSRDP) with Dakshineshwar Temple in West Bengal and Eastern Coalfield Limited installed a processing plant that converts flowers, garlands and organic waste to organic compost. Construction of this plant began in September 2015.
In December 2015, 1241 kg waste was converted to 414 kg compost. Again in January 2016, 3000 kg waste was turned into 1114 kg compost and prevented from entering and polluting the river.
(H H Gurudev Sri Sri Ravi Shankarji Inaugurating Dakshineshwar Temple Waste Management Plant )
Enzyme preparation and Training project
SSRDP provides training for enzyme preparation and provides market for rural entrepreneurs.
Enzyme is a complex solution produced by fermentation of fresh kitchen waste, sugar and water. Enzymes are proteins which catalyze the biological reaction. Enzyme contains microbes which multiply very fast in water.Therefore, it is diluted in various proportions and then used.
Benefits of enzyme are it Save Environment & Purify Air, Purify Underground Water & Clean Rivers & Sea, Natural Pesticide & Organic Manure, Anti-Bacterial & Virus, Dispose of Kitchen Waste by Converting into Enzyme, Ecozyme Cleans polluted water in drains, Reduces BOD/COD of polluted water in Sewage Treatment Plants, Grey Algae disappears in village ponds.