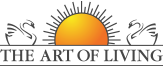 SSRDP - Sri Sri Rural Development Program
Make a change in Rural India. Be part of it.
Thank you for supporting our work.
Through the kindness of people like you, our work has made a difference in the lives of Rural India villagers. Your gift to Sri Sri Rural Development permits us to improve and change the future by giving them the opportunity to have a better life. With our seven projects, we aim to empower Rural India, by encouraging economic development, providing clean water and sanitation, giving solar lights to help them to work and study at night,  rural women to  be able to earn their livelihood.
I WANT TO SUPPORT SSRDP PROJECTS
You can choose to make a one-time donation, or SSRDP recurrent giving program, to support our efforts year round.
I WANT TO SUPPORT A SPECIFIC PROJECT
You can designate your donation to support one or more of SSRDP projects. 
For questions or doubts about donations you can contact: connect@ssrdp.org