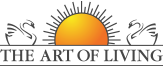 SSRDP - Sri Sri Rural Development Program
Volunteer With Us
Joining hands for a better India
Frequently Asked Questions on Volunteering
Who can be a volunteer with SSRDP?
Anyone from any walk of life, any age group, with passion and desire to effect change rural India, is welcome to volunteer with us. Our volunteer base consists of people ranging from academicians to field practitioners, research scholars to grassroots innovators, technical professionals to agriculturalists.
---
Why should you become a volunteer with SSRDP?
India is the fourth largest economy in the world and is expected to grow even larger in the coming years. Local knowledge that lies in the traditional and grassroots level in India can help the country to become a world knowledge leader. A society where urban India and rural India are in perfect sync for a better, greener, healthier and more abundant society. You can contribute in your own way:
By helping ideas and initiatives from and for rural India and find their space for expansion, fulfilment;
You can invest in green ideas which will help society as well as our lives;
If you have some innovative green idea, you can work with us to for make it grow and generate wealth;
If you are a scientist or technologist, you can pursue research yourself or guide your students to add value in local knowledge and innovations;
If you are an entrepreneur, you can help us scale up some other innovator's innovation, 
If you are a student, you can work with us in augmenting grassroots innovations.
---
If you want to be a volunteer, please, contact us on: connect@ssrdp.org