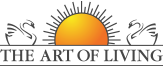 SSRDP - Sri Sri Rural Development Program
BOOND - Clean Drinking Water
Every year millions of people and children lose their lives only because they don't have access to that one thing which is essential for survival on this planet: CLEAN DRINKING WATER.
Water shortage is the most dangerous outcome of environment degradation. Art of Living has responded to this crisis by training thousands of villagers to take up water-harvesting projects in their communities.
Impact of Our Efforts:
Trained 60 Rural Youths as Jal Sevaks to manufacture low cost Bio Sand Water Filters.
Provided safe drinking water to more than 45000 individuals by setting up 4 community water filters and making 78 bore-wells.
Distributing more than 2500 Terafil & Individual Biosand Filters in the states of Andhra Pradesh, West Bengal, Jharkhand & Odisha.
Set up 7 Community RO and Bio Sand Filters in Karnataka & West Bengal.
Water Purification Project
BioSand Water Filters are a simple and unique water purification method that remove the following contaminants: 100% of viruses, 99% of worms, protozoa, amoebas, 98% of bacteria, 95% of minerals,  and 93% of arsenic.
The Filter is made from locally available materials, and lasts for 30 years with no replacement parts, no electricity, and no maintenance and produces 84 litres of safe drinking water per day.
SSRDP has set up Community Water Filtrations Plants in West Bengal & Andhra Pradesh. Water testing of the area is done and the groundwater position is analysed, then a customised solution is offered for the area. The villages are expected to pay a certain amount for the drinking water which takes care of the maintenance of the plant and also helps in expanding this project to neighbouring areas.
Distribution of Filters
Distribution of  filters by SSRDP of Tata Swach company  which is a water purifier developed by Tata Chemicals, a part of the Tata group in India. Swach was designed as a low cost purifier for Indian low-income groups, who lack access to safe drinking water.
This model integrates the purification and distribution of chemical-free and pathogen-free water along with education on health and hygiene to bring in healthier lifestyle changes in rural areas.
The pilot was launched in Kenda & Pandry village covering 730 households, in the Purulia District of West Bengal, which has high population suffering from waterborne diseases.
TERAFIL Water Filter distribution
TERAFIL Water Filter is a low cost device to filter impure water into clean drinking water. The filter is developed to cater the needs for clean drinking water, especially when the water is rich in sediments, suspended particles, iron and certain microorganisms causing water borne diseases.
It is most suitable for areas where water from both surface and groundwater sources like dug wells, ponds, tube wells and rivers, is used for drinking purpose.
Art of Living distributed Terafil Water Filter to many in rural areas.