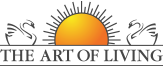 SSRDP - Sri Sri Rural Development Program
Sri Sri Kaushal Vikas Kendras
Bringing dignity through economic empowerment
Did you know…?
By 2016 there will be approx. 500 million people with less than 5 years of schooling
Those who drop out after Class VIII- 20-21 million
Available formal training capacity of India- only 2.3 million students
This leaves a gap of 18.7 million waiting to be addressed
These statistics clearly state the need and importance of providing low cost Skills Training to unemployed youth from the weaker sections of society in India.
Kaushal: is a program launched by SSRDP in 2011, with an intention to address the skill gap in youth, and make them fit for employment. Through these Centers (Sri Sri Kaushal Vikas Kendra – India), the Art of Living foundation has already provided subsidized vocational training programs to more than 18,000 candidates from tier 2 and tier 3 cities. Through these Centers, Vocational Training is provided to youth from low income families mostly living in rural belts or slum rehabilitation colonies. Through some of these courses, we have been able to impart them practical knowledge that has helped several of them to become rural entrepreneurs.
Our Approach
Setting up modular vocational training centers targeted towards empowering under-privileged youth from urban and semi-urban communities, leading to employment and income generating opportunities.
Empowering women from socially and economically backward sections and helping them augment their family income by providing meaningful skills trainings and market access for their goods and produce.
Developing rural enterprise by creating rural entrepreneurs with eco-friendly and sustainable technologies that provide clean drinking water, energy access, smokeless cook-stoves, agri-farm support and many more.
Creating empowered leaders through our leadership training programs to ensure ownership, sustainability of project and commitment.