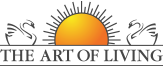 SSRDP - Sri Sri Rural Development Program
GURUDEV SRI SRI RAVI SHANKAR
Our Founder and Guiding Light
His Holiness Gurudev Sri Sri Ravi Shankar, founder of the Art of Living Foundation and the International Association for Human Values, has inspired a global phenomenon of caring, sharing and service, which has spread to over 152 countries across the globe. His programs and service activities have benefited over 300 million people. His vision of a stress-free, violence-free society has united millions of people world over through service projects and Art of Living courses.
Gurudev founded The Art of Living Foundation as an international, non-profit, educational, and humanitarian organization. The educational and self-development programs of the Art of Living Foundation provide powerful tools to eliminate stress and improve well-being. These programs include breathing techniques, meditation, yoga, and practical wisdom for daily living which have helped millions around the world to transform their lives.
In 1997, Gurudev created the International Association for Human Values (IAHV) as a global platform for humanitarian initiatives that solve problems by uplifting human values. Through its country organizations and partners, IAHV conducts service projects and raises funds for humanitarian and disaster relief initiatives throughout the world. Activities administered or funded by IAHV include prisoner rehabilitation, trauma relief for veterans, youth and community development, disaster and trauma relief, and organizational excellence programs.
For three decades, Gurudev Sri Sri Ravi Shankar has been engaged in:
Promoting human values
Encouraging social responsibility
Spearheading humanitarian causes
Fostering interfaith harmony
Building communal unity

A noted humanitarian leader, Gurudev Sri Sri Ravi Shankar has developed and led programs that provide assistance to people from a wide range of backgrounds—victims of natural disasters, survivors of terror attacks and war, children from marginalized populations, communities in conflict, among others. The power of his message has inspired a wave of service based on spirituality through a huge body of volunteers who drive these projects forward in critical areas around the globe.
Gurudev has designed special courses which teach effective and practical techniques for emotional and physical wellbeing. He has rekindled the traditions of yoga and meditation and offered them in a form that is relevant to the 21st century. Beyond reviving ancient wisdom, He has also created new techniques for personal and social transformation. These include the SudarshanKriya® which has helped millions of people to find relief from stress and discover inner reservoirs of energy and peace in daily life. He travels the world teaching people these techniques, and Art of Living courses have already touched the lives of millions of people.
As an ambassador of peace, He plays a key role in conflict resolution and spreads his vision of non-violence at public forums and gatherings world-wide. Regarded as a neutral figure with a sole agenda of peace, he represents hope to people in conflict. He has received particular credit for bringing opposing parties to the negotiating table in Iraq, the Ivory Coast, Kashmir and Bihar.
Through his initiatives and addresses, he has consistently emphasized the need for reinforcing human values and recognizing humanity as our highest identity. His work has touched the lives of millions of people around the world, going beyond the barriers of race, nationality and religion with the message of a "one-world family".
Gurudev's work sees him addressing audiences of diverse nationalities and backgrounds, including the United Nations, prison inmates, corporate management teams, ailing farmers and school children. He has addressed various international institutions over the years, including the World Economic Forum and the European Parliament. He has also been invited to speak at leading academic and research institutions in the United States such as the National Institutes of Health, NASA Goddard Space Flight Center, Yale University (where he was inducted as an honorary board member of the Yale Divinity School), Stanford University, UCLA, University of California at Berkeley, Columbia University and Florida International University.
Gurudev leads through example, whether it is travelling through floodwaters to inspect rehabilitation efforts in Bihar, urging misguided youth to join mainstream society and work for social development; or meeting people at satsangs (music and meditation gatherings) every evening and answering queries on overcoming life's challenges.
His focus is always on fostering human values and building communal unity through his philosophy and ideal of a one world family.
To read more click here