Yoga
Search results
Moon Salutation (Chandra Namaskar) The practice of Moon Salutation (Chandra Namaskar) is a reflection of Surya Namaskar (Sun Salutation), just as the moon has no light of its own but reflects the light of the sun. The sequence of asanas is the same as S ...

Badha = Bound or Restrained, Kona = Angle, Asana = Pose or Posture  This pose is pronounced as BAH-dah-cone-AHS-ana The posture is named Badhakonasana because of the way it is carried out – both the feet tucked close to the groin, clasped tightly with the ...

Fish Pose | Matsyasana Matsya – Fish; Asana – Pose This asana is pronounced as mut-see-ahs-ana The fish pose, if carried out in water, allows the body to float quite easily like that of a fish; hence the name. How to do Fish Pose (Matsyasana) Lie on your ...

Bridge Pose (Setu Bandhasana) Setu – Bridge; Bandha – Bind, Lock; Asana – Pose, Posture This asana is pronounced as SAY-tuh-bun-DHAHS-ana The pose resembles a bridge, hence the name. How to do Bridge Pose (Setu Bandhasana) To begin, lie on your back. Fold ...

How to do Konasana 2 Stand with feet about 2-feet apart. Balance weight equally on feet. Breathing in, raise your arms overhead and join the palms together, interlacing the fingers to form a steeple position. Keep the arms touching the ears. Breathing out ...

How to do Lying-down Body Twist (Natrajasana) Lie on your back with arms horizontally stretched out in line with the shoulders. Bend your knees and bring your feet close to your hips. The soles of the feet are fully on the ground. Swing the knees to the l ...

Thank you for sharing your Yoga Experience with us.     0 0 ...

Yoga is a path towards total harmony of body, mind, and spirit. The word Yoga comes from the Sanskrit word yuj, which means union. Union of the individual consciousness with the universal consciousness. Yoga is not merely a form of exercise for the body ...

I was suffering from severe back pain for 5 to 6 months. I went for many treatments, ayurvedic and allopathic, but none had long-term effects. I was told about this wonderful course – Sri Sri Yoga. I am so glad to share that after the course I got relie ...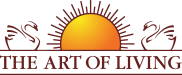 Founded in 1981 by Sri Sri Ravi Shankar,The Art of Living is an educational and humanitarian movement engaged in stress-management and service initiatives.
Read More