Celebrate Mahashivratri
"Shivratri is the night we take refuge in Shiva. The consciousness which is bliss, innocence, omnipresent, and the bestower of dispassion is SHIVA! Only by going deep within ourselves can we experience Shiva. Ratri means night, the time for rest and comfort. When all activities stop and everything becomes quiet and peaceful, the body goes to sleep. Shivratri is rest not only for the body, but also for the mind, intellect and ego." ~ Gurudev Sri Sri Ravi Shankar
Mahashivratri holds deep spiritual significance, as it is a time of inner transformation and spiritual awakening. Mahashivratri is the night when the Shiva Tattva touches the earth. The consciousness, the aura or the ethereal world, which is always ten inches above the material ground, touches the earth element on Mahashivratri, making the energy of Shiva tattva easily accessible. And meditation is the best way to tap into this infinite source of energy.
Meditating on the night of Shivratri is 1000 times more effective than meditating at any other time! Join us for the Mahashivratri Meditation Series with Gurudev.
The Symbolism Of Shiva
Crescent moon
'Shiva tattva' or the infinite consciousness is beyond the mind. The crescent moon represents infinity to the manifested world.
Snake
The state of samadhi is the supreme state of alertness. The snake represents this state of alertness or consciousness.
Trident
There are three states of consciousness- waking, dreaming and sleeping. The 'Trishul' or trident represents these three states of consciousness.
Third eye
The third eye or 'tri netra' of Shiva represents the power of knowledge. When the third eye opens, it burns out the enemies of mind.

Damru
Damru of Shiva also symbolizes the ever expanding and contracting universe. Damru of Shiva also represents the one supreme wave permeating the whole universe.
River Ganga
River Ganga comes out of the head of Shiva. Head is the home of knowledge. River Ganga represents the knowledge that purifies our mind.
Neelkantha
Neelkantha represents the importance of modifying the vices into virtues. Shiva holds the poison or negative thoughts with patience and modifies them into qualities for the benefit of the universe.
Nandi (bull)
Nandi represents 'dharma' or righteousness. Shiva riding on Nandi represents the fact that once we are on the path of dharma, the supreme consciousness always supports us.
Julia Ukhvatkina, Russia
Linguistic expert, Japan
"It was amazing and impressive to see an ocean of people coming together from all over the world seeking a spiritual experience. The presence of Gurudev Sri Sri Ravi Shankar, thousands of meditators, ancient chants and rituals allowed me to dive into deep meditation."
"Shivratri is that time of the year when you are amidst an ocean of people, yet with yourself. Every aspect of the festivities is deep, vast and glorious but tinged with tranquillity. Now I know what my Shivaratri is going to be like!"
Jitesh Vasvani
Electric Engineer, US
"Shiva is the unseen energy which runs this existence. During Shivaratri, the mantras and the celebrations invoke that energy into a tangible experience. A must attend."
FESTIVALS
Mahashivratri or the 'great night of Lord Shiva' is celebrated with piety in the Indian subcontinent since time immemorial. We have heard many exotic stories built around Mahashivratri. A few of the gems from the treasure trove of our grandparents…
WISDOM
To experience the four levels of Shiva, first, you must know about Shiva. Who is Shiva? How can we experience a deeper connection with Shiva? Are there levels like we have in our schools and colleges? How can we reach the ultimate truth? These and more such mysteries have been decoded in simple words…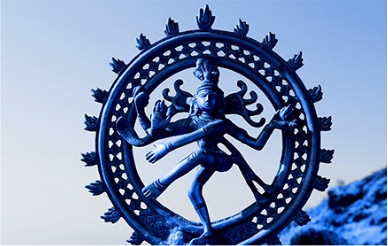 MAHASHIVRATRI
Nataraja, the very word sparks the image of a magnificent free-standing statue of Lord Shiva engaged in the divine dance of creation. So who's Nataraja? What's the significance of Nataraja's dance? Know everything about the Nataraja form of Shiva as explained by Gurudev Sri Sri Ravi Shankar…