Practise
Search results
Beyond an event is Knowledge. Beyond a person is love. Beyond an object is infinity. Knowledge is not in an event; it is beyond an event. If you take one event and infer anything from one event-- infer knowledge-- it will be erroneous knowledge. Say Nancy ...

All the problems that you face in life are because you attach over importance to the events. The events grow bigger while you remain smaller. Say, for example, you are riding a motorbike on a busy motor way and in front of you there is another vehicle emi ...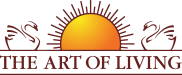 Founded in 1981 by Sri Sri Ravi Shankar,The Art of Living is an educational and humanitarian movement engaged in stress-management and service initiatives.
Read More