Youth Leadership
Search results
YOUTH LEADERSHIP TRAINING PROGRAM (YLTP) Building Dynamic Leaders for Tomorrow Lakshminarayanan, from a small village in Kurnool district, Andhra Pradesh, was once on the verge of suicide. Only in his early 20s, he thought his problems were unprecedented ...

Spirituality is ultimately a journey from the head to the heart and there are few cases as compelling as Rajaque Rahman's. Rajaque, who holds a masters degree in Mass Communication, worked as a journalist with publications like the economic times for clos ...

0 Free computer training for the participants The talent club girls Rukmini ji with volunteers from Singapore "We used to go in the slums, sit on the streets and do satsang, children and some people used to gather to listen. Then one day they told us that ...

A vision translated into action, the action soaked with dynamism, and the result; a Youth Leadership Training Program (YLTP), the first in the history of Delhi. Seema, a YLTP teacher of The Art of Living gives us a deeper understanding and takes us throug ...

A long-term collaboration for youth empowerment: The Art of Living Foundation and Peace Child International The Art of Living Foundation has signed an MoU with Peace Child International to work on many crucial projects, aimed at empowering young people to ...

Forte High School principal, Mr. Ngapo & Art of Living teacher, Aneshree Naidoo Youth Village project begins with 80 youth completing YES! YES! participants @ Forte High School, Dobsonville, Soweto Forte High School computer centre Book Drive- student ...

Unprecedented healing experiences, community work, peace initiatives begin "There is no fear. These eight days of The Art of Living Course changed our perceptions of each other," says Adama, a member of the Deula tribe in Ivory Coast. "Our ways are so sim ...

Farouk is a pillar of guidance in his community of Mitchellsplain. He works for the City of Cape Town on many projects, concerning youth at risk. Well aware of the challenges surrounding poverty, gangsterism and drugs, in his community, he works together ...

Phumeza has a passion for children, and has already implemented Breath-Water-Sound Course at the local school in Kalkfontein, Kraaifontein. We would like Phumeza to continue her good work in the schools in 2008, and hope that she too can become an Earth C ...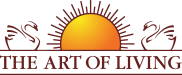 Founded in 1981 by Sri Sri Ravi Shankar,The Art of Living is an educational and humanitarian movement engaged in stress-management and service initiatives.
Read More