Mega Events
Search results
Here you will find many questions answered. Please go through all questions carefully, if there are any further queries or your question cannot be found, please email courses@vvmvp.org ARRIVAL QUERIES PROGRAM AND PAYMENT QUERIES ASHRAM QUERIES HOUSING QUE ...

Shiva is the meditative aspect of the entire Universe. Shiva pervades the entire Universe. He is in every atom of the Universe. Shiva is the one energy that manifests itself in endless forms. Albert Einstein once said, "Energy can neither be created nor d ...

Francisco Moreno Ocampo, Venezuela Having the privilege to attend the Navaratri celebrations at the ashram, I realized that it is like the technology for the soul. It is amazing to see the different ceremonies that take place and the particular effects th ...

4- 31 oct 2011: Navaratri Homas & Satsangs- On Demand Webcast Register to watch the On Demand webcasts of Navaratri Celebrations For India Residents- Click here For Non Indian Residents- Click here Note: The donations made to watch the webcasts will ...

Following is the Schedule for the live webcast of Navratri Events. Register for watching these webcasts by selecting the appropriate link below For India Residents- Click here For Non Indian Residents- Click here SCHEDULE OF VEDIC- YAGNAS       DATE & ...

Advanced Course with Sri Sri 28th Sept – 2nd Oct 2011 Meditation Yoga Celebration   Navratri Advanced Meditation Course (AMC) "What I would suggest is to take one week off every year for yourself, laike you take your car for servicing. During that ti ...

  I am a drop of water in the wave of change- I matter "Hands clasped together, united we stood and created a wave of change – the kind that leads to a revolution. It was no longer imagined – but real, in flesh and blood as we walked inside Freedom Park, ...

  Live Webcast of the World Culture Festival on 2, 3 July The Events of the World Culture Festival will be webcasted live from this page on 2, 3 July from Berlin! Timings: 2 July, 4:30 pm CEST (Berlin, Germany) / 8:00 pm IST (India) / 2:30 pm UTC/GMT 3 Ju ...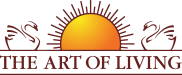 Founded in 1981 by Sri Sri Ravi Shankar,The Art of Living is an educational and humanitarian movement engaged in stress-management and service initiatives.
Read More