Festival
Search results
Celebrate Navratri 2014 with Sri Sri Ravi Shankar Experience the satvic grandeur Dive deep into a mystical inward journey Enjoy nature walks in the serene environment Be a part of rejuvenating satsangs The Art of Living International Center, Bangalore, In ...

Navaratri means "nine nights" and also "new night". Creation happens in the darkness, in the womb of the mother and underneath the soil. Nine months in the womb are like nine long nights where the spirit takes human form. Night provide ...

Language India English 9th of Nov 2012 to 17th of Nov 2012 Events in Ankleshwar Date: 9th Nov 2012 Mahasatsang with Gurudev Time: 6:30 pm onwards Location: Mahasatsang at Saipooja Ground, Kumkum Bunglow, Ankleshwar, Gujarat Events in Anand Date:10th to 12 ...

Language English What the Sacred Mayan texts really say December 21, 2012 is a much-debated date: Is it the beginning of the end or a new beginning? In this documentary, find out what the ancient Maya believed in.  In 2012: The Beginning, we travel the wo ...

Here you will find many questions answered. Please go through all questions carefully, if there are any further queries or your question cannot be found, please email courses@vvmvp.org ARRIVAL QUERIES POOJAS & HOMAS PROGRAM AND PAYMENT QUERIES ASHRAM ...

  2nd July, 20.45- 21.00, Olympiastadion Berlin The World Culture Festival in Berlin will host a colorful concert with over 2,000 guitarists from every corner of the world gathering together. Music transcends cultural borders and political boundaries. In ...

Language India English Maha Sudarshan Kriya & Maha Shivratri Celebrations in presence of Sri Sri Ravi Shankarji Maha Sudarshan Kriya & Maha Shivratri Celebrations in presence of Sri Sri Ravi Shankarji 16th of Feb 2012 to 20th of Feb 2012 Maha Shiv ...

Sudarshan Kriya incorporates specific natural rhythms of the breath which harmonize the body, mind and emotions. This unique breathing technique eliminates stress, fatigue and negative emotions such as anger, frustration and depression, leaving you calm y ...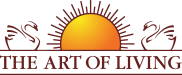 Founded in 1981 by Sri Sri Ravi Shankar,The Art of Living is an educational and humanitarian movement engaged in stress-management and service initiatives.
Read More