Ashram
Search results
0 Center Information for: Bodh Gaya Address: Art of Living Center,              Shekwara,             Jindapur. PS- Bodhgaya University             Gaya, Bihar,             India Phone: (+91)9431022020 Email:  info@aolbodhgayaashram.org,  sangeetajgd@yaho ...

Center Information for: Vasad Ashram Address:  Sri Sri Gujarat Ashram,               Nr. Ankalawadi Village,               Vasad Sarsa Road,               Vasad,Gujrat               India.               388306 Phone:  9825595475, 9099264340 Email: gujarat ...

Satsangs are gatherings where scattered minds unite through music, meditation, and wisdom to experience a higher state of consciousness. Art of Living satsangs reverberate across 151 countries. People from all over the world who know different languages p ...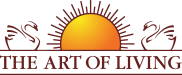 Founded in 1981 by Sri Sri Ravi Shankar,The Art of Living is an educational and humanitarian movement engaged in stress-management and service initiatives.
Read More