Pleasure
Search results
All sensory pleasures in the world are like wrapping paper; the true bliss is the present inside. Divine love is the present, yet we are holding onto the paper believing we have already enjoyed the gift. It's like putting the chocolate inside your mo ...

There is a pleasure in rest and there is a pleasure in activity. The pleasure in activity is momentary and causes fatigue. The pleasure in rest is magnanimous and energizing. So, to the one who has tasted pleasure in rest (Samadhi), the pleasure in activi ...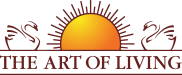 Founded in 1981 by Sri Sri Ravi Shankar,The Art of Living is an educational and humanitarian movement engaged in stress-management and service initiatives.
Read More