Question & Answers with Sri Sri Ravi Shankar

Q: Gurudev, Is Art of Living the best spiritual path? People say it is the best. Isn't it a seed of war, calling my belief to be the best? The symbols of other religions in Vishalakshi Mantap tell us that all other religions are also good.
Sri Sri Ravi Shankar:
I leave it up to you. You discuss and decide. Go through all the confusion and come to your own conclusion. I never say it is the best and I also don't say it is not the best. It is up to you. It will not be the truth to say it is not the best. And it sounds very funny for whenever someone says 'it is the best', you have a sort of resistance for that.
So sometimes some of these questions are best not answered. I am not here to clarify your doubts. I am here to create more doubts. Doubt is always about something, which is positive. When somebody tells you 'I love you' and you say 'really'? But do you ask 'really' when somebody says 'I hate you'? You doubt your capabilities but you never doubt your weaknesses. You are so sure of your weaknesses! You doubt in the honesty of people and never in their dishonesty. The nature of doubt is such that it always clings to something, which is positive. So if you have a doubt, I will encourage you that this is very positive.
Q: Gurudev, Why do some people not smile at others but are happy with themselves only? What is good? To maintain happiness with oneself or to be happy with people around also?
Sri Sri Ravi Shankar:
(Jokingly) Ok, somebody didn't smile at you and was smiling at himself being adjacent to you, is that your problem! (laughter) The world is like that, some people don't smile at you, you don't smile at someone. Leave others. Are you smiling? We maintain our smile that is good enough.
Everybody has one's own set of problems and if that much compassion has arisen in you then you go and ask, 'What is your problem? Why are you not smiling? Do you need any help?' But then see whom are you asking (laughter) and in case you are slapped by someone, then give them your second cheek too. (Huge laughter) If that compassion is there, then ask everyone, 'Why are you not smiling?'
Once in Switzerland, we were waiting for some conveyance and we saw that nobody on the road was smiling. I thought, everything is here and still people are not smiling. I had so many flowers with me and so I asked the devotees who were accompanying me to give flowers to those who were not smiling on the road and ask them to smile. That was such a fantastic program. After that we raised a wave called 'Spread your smile' in Netherland, France, Germany, Switzerland where people give flowers and said, ' Please smile and make others smile by passing on this flower'. Some people were shocked initially that nobody till that day bothered about their smile and suddenly somebody coming and asking them to smile.
But if you are in India, take care before giving flower to anybody. (laughter) Be a little cautious before giving a flower here in India. In India, if a girl smiles at a boy it is taken in a different sense. It is not normal, and a boy giving a flower to a girl is not taken as a very nice gesture. (Huge laughter) But in Europe, it is not considered bad. (Somebody from audience asked, 'Let's start this in New York also'.) Yes, we are doing there also, something called 'A Rose of friendship, Pass it on'.
Q: Gurudev, Dearest Guruji, can you please speak about guru and tatva?
Sri Sri Ravi Shankar:
There is only one air, one sun, one earth and one moon. and similarly one consciousness. In the inside of us, the consciousness which is wisdom, which is light is gurutatva. Tatva means principle. To begin with, the five tatvas are earth, water, air, ether and fire. These are five tatvas and then there is the mind, intellect ego. Then there is the maha tatva which is beyond the ego. The one who has gone beyond the ego is called Mahatma. Finer than the maha tatva is the guru tatva. The guru tatva is that principle of discrimination, of knowledge and when it dawns inside you, that is guru tatva. In knowledge then you have no dearth for anything. Life's mission is complete. Guru tatva always brings joy, freedom from misery and upliftment of the consciousness.
Q: Gurudev, How can dispassion be practiced with close relations like family? Won't that make me indifferent?
Sri Sri Ravi Shankar:
You know when you broaden your vision, dispassion is there, it comes naturally. It is not something that you force yourself to practice and say, 'I am going to be dispassionate'. The mind says, 'You want to do this' and you say, 'No, I need to be dispassionate'. It is not an intellectual exercise but a phenomenon. Dispassion happens when knowledge expands, awareness expands and when you are more alert. The state that comes in you is dispassion.
Q: Gurudev, What is Upanishad?
Sri Sri Ravi Shankar:
Sitting close and listening is Upanishad. Upanishad is a collection of discourses of high knowledge, and the manner it was transmitted from a Master to students is very interesting.
One of the Upanishads beautifully brings this out well. Once a boy went to his father who was also his Guru and asked, 'What is God?' To which the father replied, 'Food is God', for everything grows from food, everything is sustained by food and when there is a lack of it, everything dissolves and everything again becomes food.
So the boy went and thought about it for several months, understood all about food and came back to his father, and again asked 'What is God?' The father said, 'Prana is God'. The boy went, thought and understands all about prana, how it is going in and out of body, how many types of prana there are and read all experiments about prana. He again came back to his father and asked, 'What is God?' The father looked at the child's face, so glowing and so vibrant. The father said, 'Ok, the mind is Brahman, mind is God'. The boy went and thought till he found the ultimate bliss.
Notice, that the student didn't complain to the teacher that he was earlier told 'Food is God' but later something else. He simply came and again asked the question. So this is an ancient way of teaching, step by step – food, then prana, then the mind, then the inner spirit, then the universal spirit, Bliss. Bliss is Divinity, the space. You are like the space. Then he said, 'There is no difference between you, me and the infinite self. We all are one. The Self, Guru and the universal energy are not different. All are made up of one substance.'
Today if you talk to scientists who study the string theory, who study quantum physics, they will say the same thing that is said in Upanishads. In the Upanishads, it was said thousands of years ago that 'God is not a person, sitting somewhere up in heaven but God is present everywhere. He is omnipresent and omnipotent, the energy of which you are also made of, everything is made up of.' Don't confuse God to be a person, somewhere sitting up in heaven. Godliness is your own nature.
God is Vibration. God is Love. God is Truth, Existence. God is Beauty.
People right through history have told this. Lord Krishna told Arjuna, 'People think I am a human being but I am not. People confuse the Divine to be a human being. But God is the force, He is energy. That is Divine and not a person.'
Q: Gurudev, We give so many botherations to you? To whom do you give all these botherations?
Sri Sri Ravi Shankar:
That you don't worry. I have a processing unit where all garbage gets processed to manure.
Q: Gurudev, How to overcome fear?
Sri Sri Ravi Shankar:
Do seva/service.
Q: Gurudev, What do I do about the guilt I have of not being able to love some people in my family or even blood relatives?
Sri Sri Ravi Shankar:
Don't force love out of yourself. Take it for granted that certain feelings, connections or love is already there. You don't examine it every day right? Do I love my mother or my father, or that person? - though you may not like their behavior. If your father and mother are old and cynical you may feel very irritated and may not like their company because they put you down or sing the same old song. Likes and dislikes arise from the head. I'm sure deep in your heart there is love, a certain feeling there. It is because it exists that you are asking this question. So it's just that you don't want to recognize your love for them although you love them. There is a deep connection of love but you don't like their behavior, the way they act or their mindset. It's just an external thing. It's perfectly okay. Never doubt your love for people. The love is always there and it will be there. Just take it for granted.
Q: Gurudev, You must be very disappointed with this age.
Sri Sri Ravi Shankar:
Do I look disappointed?
Q: Gurudev, Sometimes I get very angry. It is like something gets inside me. How can I get rid of this inner demon?
Sri Sri Ravi Shankar:
I tell you, there is no demon inside. No! If anybody tells you, don't listen to them. Just walk away. There is no demon inside you. Got it? You arepure light. You are born of light. You are light. All that you need to do is wake up, little more silence, little more meditation and observe the sensations.Start observing the sensations in the body, in the mind. Yes? And such an outburst of anger comes and then subsides. It will take little time so that itdoesn't arise at all. The more we are in the state of dispassion or centeredness, lesser is the anger. Behind the anger is a desire for perfection. Wanting perfection makes you angry. Want brings anger in us. So when you keep observing, the want dissolves. You loosen up from inside. You start blossoming from inside. You will see, you will get very few opportunities where you have to get upset. It is ok to get upset once in a while, doesn't matter.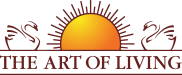 Founded in 1981 by Sri Sri Ravi Shankar,The Art of Living is an educational and humanitarian movement engaged in stress-management and service initiatives.
Read More