Question & Answers with Sri Sri Ravi Shankar

Q: Gurudev, When I read the newspaper, we hear about the environment, in 30 years the world will melt, what can we do?
Sri Sri Ravi Shankar:
It is my concern too. Last year, for the United Nations Millennium Goals, The Art of Living as an Organization, contributed to 25% of the millennium goal program. 10.8 million people planted 55.6 million trees in one-year. Like that if everyone starts contributing, polluting less, otherwise it is serious, I agree with you.
Q: Gurudev, Apart from the joy one gets in service, is there anything else also that one gets?
Sri Sri Ravi Shankar:
You get what you call good luck. Doing service increases your luck. But doing service in order to enhance luck will be cheating. You do service because you cannot live without that.
Do whatever you can in your capacity.
Q: Gurudev, What is your biggest wish? What can I do to get closer to your heart?

Sri Sri Ravi Shankar:
You are already close to my heart. I want more children to be educated in spirituality, to create a violence- free and stress- free society. We need to globalize wisdom. There are one thousand of us here. If we each sponsor a child, we would do a great service. Do service. Donate 2% of your income. It would be of immense benefit to you and them.


Q: Gurudev, I feel so good and full here but at times when I see rich and famous people, I feel I am nothing, I feel lack. Please help.
Sri Sri Ravi Shankar:
Well, if you want to become one of those stars then go for it, it's not so difficult. Whether you are a hero, heroine, you will find once you are in the field which you are finding very great - it is just ok. If your calling is very strong then go for it, it is not difficult.
You know, our body is constantly emitting energy, vibrations. You are emitting energy all the time. And when you know your vibrations is what makes things happen in the world, you will know that you are in control. So when you are thinking that things are going to be negative then that is what seed you are putting in the universe, and that is going to happen. So with your positive thinking, positive ideas, positive sankalpa… It is said, that let positive vibrations come out of you.
Negative thoughts arise in you, yet you tell, everything is positive. And how does that happen? Not by just thinking, but by relaxing. Cutting a thought with another thought is only superficial but cutting a thought by silence, by letting go, bydevotion, by faith, by surrendering to God, it is deeper.
Maharishi Patanjali says that poise of mind happens when you offer all that you can't handle yourself to God, to the universal spirit.
The universal spirit is all around you, all the time. It doesn't have a form, a name but it is around you all the time and you surrender your desires to that universal spirit. Be sure and know that your problem is going to be solved. That is siddhi,perfection. You notice in your own life, be centered, relax and let go and you will see things are happening effortlessly, it has to happen that way and if you don't find that way, then there is some screw in the mind that is loose, that needs to be fixed. People ask for blessings and I give blessings in abundance, blank cheques of blessings but you should know how to fill it, encash it and the way to encash it is, 'it is going to be done', 'my needs will be taken care of', 'best will be done' without a question. Sometimes we don't know what we desire, or we desire for something that we don't deserve, or we desire for something much less than what we deserve. Ask and it will be given. When we deserve for more and desire for less, ask skillfully. So what is the way? Ask skillfully, and how: 'I want this or anything better than this'.And have that positive frame of mind because it's all neurons. One of the scientists says that our brain has different types of neurons, and there are certain neurons which create barriers. When a person in front of you touches someone else, the brain says, 'You are being touched' but there are certain neurons in hand which sends a signal to the brain that says, 'it is not you being touched'. If your hand is given anesthesia and then if someone touches someone else, you will also feel the touch. And he (the scientist) says, we all are nothing but neurons, we all are connected,everybody is connected. The subtler we go we find there are only vibrations, and there are no neutrons, protons, electrons but all that exists is – vibrations. And then he says numbers are very important.
In Rudrapooja we say 'ekachame, trisraschame…',yesterday only we understood why do we say that. We chant odd numbers first and then even numbers in the Rudrapooja. He said if numbers won't be there, the whole universe will collapse. Everything exists on numbers, on figures and if one number goes missing, the whole universe will collapse. It's like on a cell phone you want to make a call and if you dial one wrong digit the call never goes to the right person. One can't argue saying, 'If one digit is wrongly dialed, how come I can't make a call?' And if everything is right, then life gets connected, so numbers are so important. And it is all just vibration.
One of the greatest physicist who was in the team of creating first nuclear bomb dropped on Hiroshima and Nagasaki says. 'I studied matter for 35 years to find out it doesn't exist. What exists is just vibration'. Everyone of us is emitting andabsorbing vibrations. And chanting, singing creates such a positive vibrations, you become a source of energy.
What is the difference between a bulb which is lit and a bulb which is not? One is emitting energy and in the other, no energy movement is there. And all singing,chanting and meditating is like lighting the bulb. Have you noticed the difference between those who are doing all this with faith and someone who has never done this? It reflects on their face. If you haven't started noticing you better start noticing! (laughter)
What happens when you are worrying all the time? Suddenly you find the brain, the upper part has become like a stone, the heart has become like a stone. Similarly what happens when you hear a negative comment about yourself from somebody, the whole body has become heavy. You can't avoid people saying negative things about you. How many have this question? And how many have this experience? When someone says something negative about you or when a close friend of you is feeling very low, suddenly you also start feeling the same, your whole energy gets down. That is why satsang is that important, this knowledge is that important. When you focus on someone who isdepressed, you also feel the same and when you participate in a satsang your whole focus is shifted to knowledge. That's why the Guru is important because when you think of Guru, when you shift your focus to the Guru in a few moments, your energy gets restored, you get back to your normal self. How many of you have experienced this? There is an old proverb 'Guru bina gati nahin' means there is no progress without the Guru because there are so many people around you and you are being tossed and turned by everybody's moods, emotions and blames, and you are stuck, you can't notice that. But when a Guru is there nothing of this will matter to you and even if it does it is only for few minutes or hours and then you are able to push through it, move through it. Like you have a rain coat and if it is raining you can always protect yourself from rain. In this context ancient people in India, Korea, Japan even in China had said that spiritual teacher, master or a person who is on the path is so important, so that you don't have to keep feeling this negative vibrations, heaviness for daystogether.
Secondly, if you find nobody is available, no commune is available then what you do? Chant, do pranayama, nature walk, Vedanta or this science that everything is just vibrations.
Numbers are very important, so we chant 'Om NamahShivaya' 108 times, in Islam also they put a number 786, right? In Rudra Abhishek we chant an odd and even sequence of numbers. That changes the vibrations. Even pundits don't have answers of chanting numbers in Rudra Abhisheka. We have to listen to the scientists to understand. They say this whole space is curved. Space is also like water, like you put a ball in water it curls. Water is a medium, like that space is also a medium and this was also said thousands of years ago in Vedas and that is why, it is the fifth element. Space is where vibration travels, it is a medium like water, air, fire and earth. And the same thing, scientists are saying today. It is amazing to see how people 10,000 years ago knew that space has a curvature, it is a medium and there are not one but 10 dimensions, which is the spirit. These facts open your mind to a higher reality.
Q: Gurudev, I always run into obstacles when there is something I really want to achieve. What should I do?
Sri Sri Ravi Shankar:
Whatever intention you put, that will manifest. Do not label yourself. There should be no "always." Accept that you are unaware of your own potentiality. You may think you always have some difficulty, but thinking so is what points the intention in a negative direction. Just know that whatever you want will happen.
Q: Gurudev, Guruji, spiritually is religious conversion. Sometimes my mind says that religious conversion is because at least people are getting food, education, and healthcare. What do you say?

Sri Sri Ravi Shankar:
No, you can have health-care, education, food everything without conversion too. Religion you are in is over you. You know, if someone likes a particular religion out of full interest, that is a different issue but alluring them with food, medical and all education should not be done.
Q: Gurudev, Guruji, is it difficult for a woman to organize something for she has to manage the home also. How does a woman do it effectively?
Sri Sri Ravi Shankar:
Don't think of anything as difficult. Even if it is difficult, it becomes more difficult when you perceive it to be difficult in your mind. If you get a difficult task to do, however much difficult it seems to be, know that we have an even greater power within. It is available to us and according to that we get tasks to do.
Q: Gurudev, Guru, you said being a perfectionist is a cause of stress. Yet everything about you is so perfect. You are perfect, your actions are perfect, your words are perfect, your understanding of God is so perfect, this Ashram is perfect and so many other things. What is the difference between your perfect thinking or, mine or ours?
Sri Sri Ravi Shankar:
Just that you have to look at yourself in the mirror. That's it. You move from perfection to perfection. You move from one perfection to another higher perfection. That's how you have to look at life. Otherwise you see this is not perfect, everything is imperfect, everything is hopeless. And we tend to get into negative framework. Isn't it?
Q: Gurudev, I feel very secure in the ashram and fear going back to the outside world. What can I do?
Sri Sri Ravi Shankar:
Ok, have fear. Awaken enthusiasm, whatever happens let it happen. At least believe that you are not alone, the Divine is there. Observe where the fear sensation is – heart, throat and other parts of the body. Do pranyama, bhastrika and Sudarshan Kriya. Keep yourself busy, do not give yourself a lot of time to think, then where is the time to fear?
* kalyuga – Iron Age, Age of Darkness
Q: Gurudev, I started doing spiritual practices when I was 17 years old. I have tried many practices. After long practice of meditation, I have had many out of body experiences. At certain stage, my mind became dysfunctional and I was frightened. Can you please guide me?

Sri Sri Ravi Shankar:
Some people try different techniques, they try to learn everything being taught anywhere, and end up making a chaos out of it. That is why, all this happens. The path which is being guided here is very safe. Do as much as needed. If you try to follow all kinds of techniques, it creates a problem.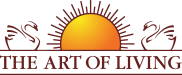 Founded in 1981 by Sri Sri Ravi Shankar,The Art of Living is an educational and humanitarian movement engaged in stress-management and service initiatives.
Read More