All the adventurous events, important happenings, interesting turn of events in life usually occur between the age of 16 and 35 years. It is imperative that we learn to ride the storms and scale the heights. Choices are made, words are spoken, actions are taken faster than the speed of thought. While it is natural to take risks and find your path, it is equally important to have good level awareness. Awareness is key to success with minimal mistakes. Meditation can be the strongest ally in ensuring that the life that youth dream is achieved. Here are 7 things that meditation can help youth discover, learn and improve upon.
1. Become friendly, naturally
"I used to be very aggressive and violent. I would often get into fights in college. I had no friends. I had no idea how to help myself. Meditation made me calm. Now, I have many friends and I am not violent," said Rajesh Nair.
We are born with the quality of friendliness. If we are unfriendly, then it is because of stress and tension. Meditation helps reduce stress and helps us blossom to our fullest potential. Making friends and sustaining friendships become easier. Caring for others becomes our second nature.
2. Let dreams manifest
"I wanted to be a singer. I had high ambitions, but would always doubt my abilities. With regular practice of meditation, I got the confidence that I can do it. Today, I am associated with a music band which performs every week," said Sajal Jaju.
As youngsters, we want to touch the sky. Meditation provides us the strength and confidence to believe and nurture these dreams into a reality.
3. Think out of the box
"With daily practice of meditation, I discovered new talents in me. I have been able to tap into the field of creativity in me and think out of the box. Meditation adds the X-factor to whatever I do now," said Divya Sachdev.
When we go to a mobile shop, we like to buy the most recent model because it outshines the other common models. When we meditate, creativity dawns and we are able to think afresh, different and carve a niche for ourselves effortlessly.
4. Nothing can shake you
"Earlier, I would get bothered by others' behavior and with unpleasant situations that would arise in my life. But, after meditating regularly, I find it easy to accept whatever comes my way," said Karan Roy.
As a youth, we are often bothered by the unpleasant situations that arise in our lives. Sometimes, the gravity of some problems even seems to tear us apart. Meditation brings inner strength and a sense of acceptance, which helps us deal with tough situations with a calm mind. It also brings a greater sense of responsibility and helps us to evolve as better individuals.  
5. Go high on meditation
"I was a chain-smoker for seven years. A friend suggested that I learn meditation. After regular practice of Sahaj Samadhi Meditation, I have been able to give up smoking completely. After my daily meditation, I feel the same high as I used to feel after smoking," shared Arjit Singh.
Meditation helps reduce smoking, and quit the habit eventually. Meditation is a natural way to enhance awareness and improve health. Meditation simply frees the mind from cravings or urges to smoke, drink or other addictive habits. So stop smoking and start living.
6. Channelize your energy
"Since I have started practicing meditation, I feel more enthusiastic and energetic during the day. I am able to do more creative things, along with social service activities," said Sakshi Verma.
As youth, we are an ocean of energy, enthusiasm, and creativity. Meditation helps us explore the depths of our own potential. We become more innovative and dynamic and are able to channelize our energy in doing creative and positive things.
7. Make peace with parents
"Meditation has helped me build an inseparable bond with my parents. Now, we all share our happiness and problems with each other. Meditating together makes our relationship even more special," said Abhishek Dawar.
When we meditate, we are able to communicate peacefully and skillfully with our parents. This reduces the communication gap between us. Meditation also helps us become more aware and skillful in making the choices that strike a balance between our own desires and our parents' advice.
Inspired by Gurudev Sri Sri Ravi Shankar's wisdom talks. Based on inputs from Shreya Chugh and Rajendra Singh, Faculty, Youth Workshops, The Art of Living.
Practicing meditation regularly alleviates you from stress-related problems, deeply relaxes the mind and rejuvenates the system. The Art of Living's Sahaj Samadhi Meditation is a specially crafted program to help you tap into your unlimited potential by diving deep within yourself.
Find a Sahaj Samadhi Meditation program at an Art of Living center near you.
OUR MEDITATION COURSE
Sahaj Samadhi Meditation
EFFORTLESS . ENJOYABLE . EFFECTIVE
Popular Meditation Articles
free e-course
Meditation for Beginners
Meditation Tips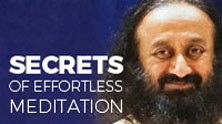 Breathing Exercises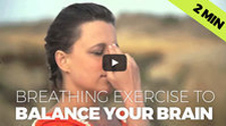 Guided Meditations