Of the 82 subjects, 65% remained without tobacco for 6 days.  The rest showed a reduction of 50%-90%.
The Principles and Practice of Yoga in Health Care
Increases feeling of well-being and reduces anxiety in psychoactive dependent male user prisoners.
ASEAN Journal of Psychiatry
Helps control tobacco consumption
Department of Oncology, IRCH New Delhi
A life changing experience
Panel of program advisors
Dr. Rajesh Dhopeshwarkar
Cardiologist, EP Specialist, Heart Rhythm & Heart Failure Clinic, Pune
With a postgraduate degree from AIIMS, New Delhi, and 15 years of experience behind him, Dr. Rajesh Dhopeshwarkar is considered to be among the top three cardiologists in Pune. He regularly conducts sessions on lifestyle disorders and stress management for the corporate sector.
Dr. Neeraj Nagaich
Senior Consultant, Gastroenterology, Fortis Hospital, Jaipur
The editor of reputed medical journals and a frequent presenter and publisher of research papers, Dr. Neeraj is also affiliated with reputed institutes, including the Indian Society of Gastroenterology.
Dr. Deepak Gandhi
Ayurveda Consultant, Niranjani Chikitsalaya, Pune
Dr. Deepak has been practicing pure āyurveda, Panchakarma, and Panchabhoutik Chikitsa for the past eight years. His areas of interest include āyurvedic preventive medicine, diet, and lifestyle, āyurvedic management of infertility and non-communicable disorders, and improving the quality of life of cancer patients.
Dr. Belinda Vaz
Consultant Dermatologist, Mumbai
Dr. Belinda's 30-year career has been recognized with several awards while she has also published and presented numerous research papers. She is fascinated by the mind's role in the genesis of various skin disorders and recognizes diet, exercise, and stress management techniques in alleviating skin conditions.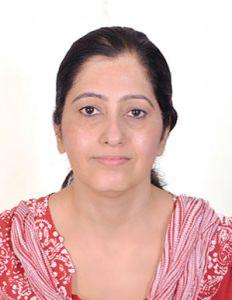 Dr. Anju Dhawan
Professor, National Drug Dependence Treatment Centre, AIIMS, New Delhi
Working in the field of Addiction Psychiatry for the last 30 years, she has been part of many expert national and international committees. She has authored several publications, monographs and articles in prestigious journals. She runs a clinic at AIIMS for the treatment of adolescent drug abuse, her area of special interest.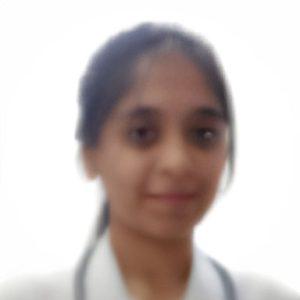 Dr. Ekta
Consultant at Satva Ayurveda Clinic and Panchkarma Centre, Aurangabad
Armed with a Master's (Rognidan-Vikruti Vigyan) from Maharashtra University of Health Sciences - Sumatibhai Shah Ayurveda Mahavidyalay ( Sane Guruji Hospital) Pune, Dr Ekta is also a certified yoga teacher from the Ministry of AYUSH, Government of India. Despite her busy schedule she always finds time for social causes and drives for she wishes to contribute in her small way to the betterment of society.
I want to join but...
Is the online format still available?
What is the duration of the program? Can I find suitable timings?
It is a 15 - hour program (5 days, 3 hours/day). You can easily find programs with timings of your convenience.
I feel scared if someone finds out about my tobacco use while I am doing this program.
As a part of our privacy policy, we keep our participants' data confidential at all times. While participating in the online workshop at home or office, you can always use headphones and tell those around you that you have joined an online breath and meditation workshop.
I feel scared if someone finds out about my substance use while I am doing this program.
As a part of our privacy policy, we keep our participants' data confidential at all times. While participating in the online workshop at home or office, you can always use headphones and tell those around you that you have joined an online breath and meditation workshop.
I am not a dependent substance-user. I use substances only for recreation. Why should I still join?
Every user is vulnerable to becoming dependent as there is no way to predict who is likely to get hooked. Also, you'd be happy to know that relying on your breath for joy and happiness comes without any side-effects or withdrawal symptoms. 
I cannot sit in one place for a long time. I don't have the patience to meditate.
There is always a first time. After the first session of Sudarshan Kriya and meditation, you will realize it was not at all that difficult.
I don't feel comfortable sharing about my substance use in great detail with anyone.
No worries. We promise that we won't probe your  personal life and judge your choices. Your comfort is important to us. 
Will the Sudarshan Kriya breathing technique improve my health?
Yes, numerous studies and personal experiences show the practice can improve the health and well-being of users and non-users alike. It has been proven to improve sleep, decrease stress, boost immunity, and so on. Let the trainer know about all your health conditions and we can give you a more customized experience.