You're expecting?! Congratulations! You must be – excited, scared, happy, and overwhelmed – all at the same time. It's difficult to put your finger on just what you're feeling, isn't it? The kicks are delightful, but the cramps are debilitating. You might be glowing with enthusiasm one moment and overcome with emotion the next. Nothing quite explains the feeling of having a life growing inside you. You may also experience a fair share of mood swings; courtesy of hormonal changes. This is precisely why yoga can be a godsend for you during pregnancy.
Yoga poses for women during pregnancy
Exercising during pregnancy is essential. The following pregnancy yoga poses zero in on the challenges that expecting mothers face – a shifted center of gravity and lower back pain.
yoga workshops
Sri Sri Yoga
Poses . Breathing . Meditation . Wisdom
FREE E-COURSE
Yoga for Beginners
Yoga Pose Sequences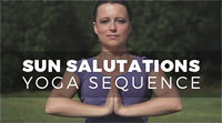 Breathing Exercises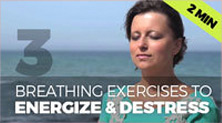 Guided Meditations