Whether you are new to meditation, out of practice or a regular meditator, guided meditation can help you feel the way you want. Calm, happy, energetic, or active, whatever you wish to feel at any given moment you can do that by tapping into the power of meditation.
The good news is that guided meditations make it easier for you to do that. The guided meditation in the voice of an expert helps you meditate effortlessly. All you need to do is sit with your eyes closed and experience the most blissful and peaceful 20 minutes every day.
We have selected our top 5 online guided meditations for you. You can choose as per the emotion that you're feeling at any given time of the day. Experience the bliss, right away with the below top picks.
On days when you are feeling stressed and frustrated. Settle down in the hustle bustle of the day with this de-stressing meditation.
Sometimes, the day is not just right. You feel irritated and agitated. When struggling with these, why not take the edge off and relax?
Getting tired is natural. But, there is a natural way to fill yourself up again with energy and rejuvenate no matter where you are. Spring into action and say goodbye to tiredness with this meditation.
The beauty of meditation is that it is not just for uplifting you from negative emotions. It is also the tool to keep your usual chirpy, happy-go-lucky nature going. Continue being the happy you with this soothing meditation.
Practicing meditation regularly alleviates you from stress-related problems, deeply relaxes the mind and rejuvenates the system. The Art of Living's Sahaj Samadhi Meditation is a specially crafted program to help you tap into your unlimited potential by diving deep within yourself.
Find a Sahaj Samadhi Meditation program at an Art of Living center near you.
OUR MEDITATION COURSE
Sahaj Samadhi Meditation
EFFORTLESS . ENJOYABLE . EFFECTIVE
Popular Meditation Articles

Meditation
"In meditation, healing can happen. When the mind is calm, alert...

Meditation
I had to once make a presentation. I was not ready. Something...
free e-course
Meditation for Beginners
Meditation Tips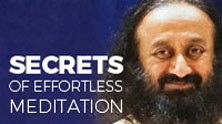 Breathing Exercises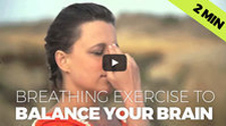 Guided Meditations