The chill of winter gives way to the coolness of spring. The summer heat gives way to the monsoons. It's beautiful when seasons change. But for some, this change comes with vulnerability to cough and cold.
Immunity boosting yoga postures
Seasonal diseases can be kept at bay with strong immunity. Yoga postures help strengthen your immune system by stimulating the thymus gland. This gland which is located in the chest region is activated by the chest expansion that happens during the following asanas:
Preventive pranayama for cold, cough, and sinus
In addition to yoga postures, pranayama or breathing techniques also help in boosting immunity. Moreover, some of these breathing techniques clear the nasal passage, shielding you from infection.
yoga workshops
Sri Sri Yoga
Poses . Breathing . Meditation . Wisdom
FREE E-COURSE
Yoga for Beginners
Yoga Pose Sequences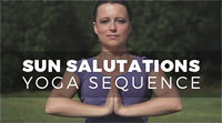 Breathing Exercises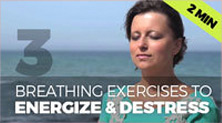 Guided Meditations