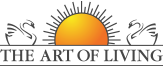 Antarang Varta
A conversation from the heart
As human beings, we spend time learning new things and getting knowledge on things that seem profitable to us. However, sometimes we forget to nurture the spirit in us. What is the journey of the soul? What is the nature of the mind? What does a human birth mean?
'Antarang Varta' promises to be a unique opportunity to interact with Gurudev Sri Sri Ravi Shankar. Learn life transforming knowledge about the higher Self, the purpose of life and understanding ourselves as human beings.
Our ancient rishis have shared three stages of gathering knowledge:
Shravana - listening to knowledge
Manana - contemplating on the knowledge  
Nidhidhyasa - making the knowledge your own by experience 
People have shared that listening to Gurudev has helped to experience all the three stages of learning. It has opened new dimensions to life, improved relationships and productivity.
Highlights of the program:
Every session personally guided by Gurudev.
The opportunity to ask questions and gain wisdom directly from a world-renowned spiritual master and thought leader.
Live meditation led by Gurudev.
Benefits of listening to knowledge:
Gain a more profound perspective on life.
Learn ancient techniques in a modern-day context and relevance.
Removes deep-rooted stress.
Sharpens the intellect.
Enhances creativity.
Awakens intuitive abilities.
Accelerates the pace of self-transformation.
Program Details
| | |
| --- | --- |
| 17th November (Fri) | Session 1: 6:30 PM to 9:00 PM |
| 18th November (Sat) | Session 2: 10:00 AM to 1:00 PM |
| 19th November (Sun) | Session 3: 10:00AM to 1:00 PM |
| Venue Address | Divisional Sports Complex (Indoor stadium), Koradi Road, Mankapur, Nagpur. |
Experiences

The wisdom is so scientific, so profound – I was in a totally different space when I was listening – and this is a once in a lifetime chance!
~ Karpagavalli after attending Gurudev's commentary on the Ishvasya Upanishad

The best part about Guruji's discourses is that they are so simple for a layperson to understand.
~ Pranav Desai after listening to Gita Gyan 
About Gurudev Sri Sri Ravi Shankar
Gurudev Sri Sri Ravi Shankar is a globally revered spiritual and humanitarian leader. He has spearheaded an unprecedented worldwide movement for a stress-free, violence-free society. Through a myriad of programs and teachings, a network of organizations including the Art of Living and the International Association for Human Values, and a rapidly growing presence across 155 countries, Gurudev has reached an estimated 370 million people. Gurudev has developed unique, impactful programs that empower, equip and transform individuals to tackle challenges at global, national, community and individual levels.
 
A voice of peace and human values